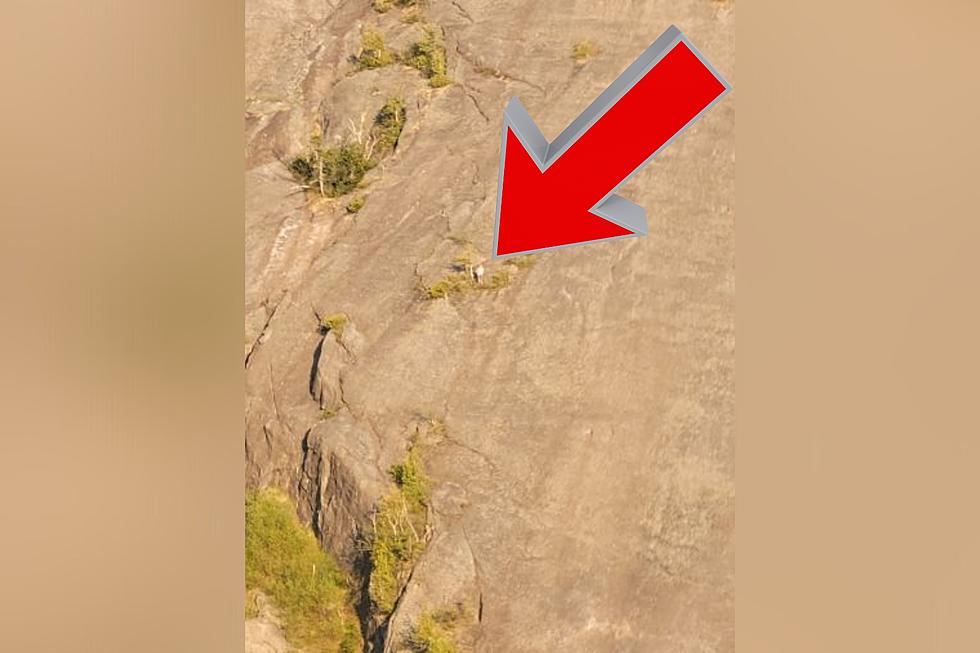 Hudson Valley Hiker Stranded on Mountain Ledge For Over 6 Hours
NYSDEC/Canva
A local hiker was most likely asking himself "How did I wind up here?" after getting stranded on a mountain ledge for over six hours.
Now that hiking season is in full swing throughout New York State, the Department of Environmental Conservation has been busy rescuing amateur hikers who've wound up getting lost or injured while out in the wilderness.
While it's not uncommon for someone to find themselves lost in a forest of trees, being suddenly stranded on the side of a huge mountain is not something you see every day. However, that's exactly what happened to a Pleasant Valley man who got himself into a jam while climbing a mountain.
The unnamed 33-year-old Hudson Valley man was doing a solo climb on Mount Colden, the eleventh-highest peak in the Adirondacks. According to the DEC, officers were dispatched at 5:30pm to assist the climber who found himself unable to continue up or down the mountain.
A New York State Police Pilot was enlisted to fly three park rangers to the base of the mountain Avalanche Lake. From there, two of the rangers climbed all the way up to the Pleasant Valley man and outfitted him with a helmet. The hiker was then placed in a harness as the rangers built anchors and began to lower the Pleasant Valley man down the mountain.
The climber was lowered 150 feet to a dike where he was then tethered again and lowered another 50 feet to an area where he could walk. It was just before midnight by the time the ordeal was finished, six hours from when authorities were first dispatched to the rescue.
6 Hiking Trails Not Far Off the New York State Thruway
If you're driving along I-90, you don't have to trudge dozens of miles out of your way to pick up a great hike in New York State.
6 Hikes To Explore Abandoned Ruins in the Hudson Valley
Coming across abandoned ruins really spices up a hike. Check out these Hudson Valley trails that take you back in time.
More From WZAD-WCZX The Wolf