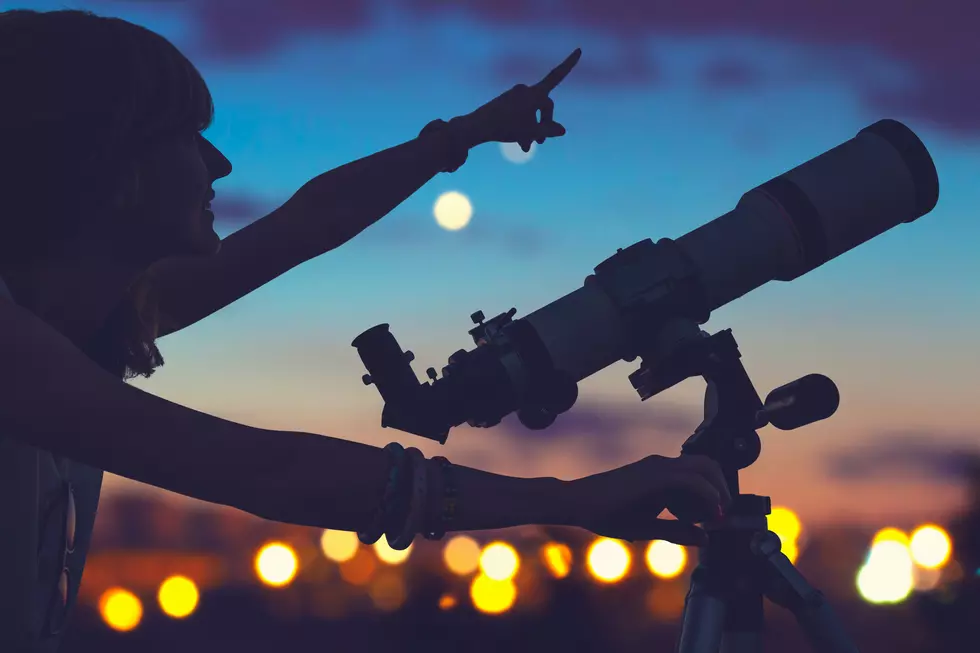 How to View Jupiter All Month Long in the Hudson Valley
m-gucci
Dust off those binoculars. You're going to need them! And shockingly not for bird watching.
According to Huffington Post, Jupiter will be close enough to the earth that we will be able to see it with binoculars.
NASA confirms this and adds that Jupiter "is at its biggest and brightest this month, rising at dusk and remaining visible all night." While you can see Jupiter shining with the naked eye, you can get an up close and personal look with binoculars or a small telescope. NASA says you'll be able to see " the four largest moons, and maybe even glimpse a hint of the banded clouds that encircle the planet."
On Saturday, June 10th Jupiter reaches opposition which happens every year when "Jupiter, Earth and the Sun are arranged in a straight line, with Earth in the middle."

Some more things to look out for in the sky during June, from the 14th to the 19th NASA says to "look for the Moon to form a beautiful lineup in the sky with Jupiter and Saturn that changes each night as the Moon moves in its orbit around Earth."
Read more:
BONUS VIDEO
More From WZAD-WCZX The Wolf