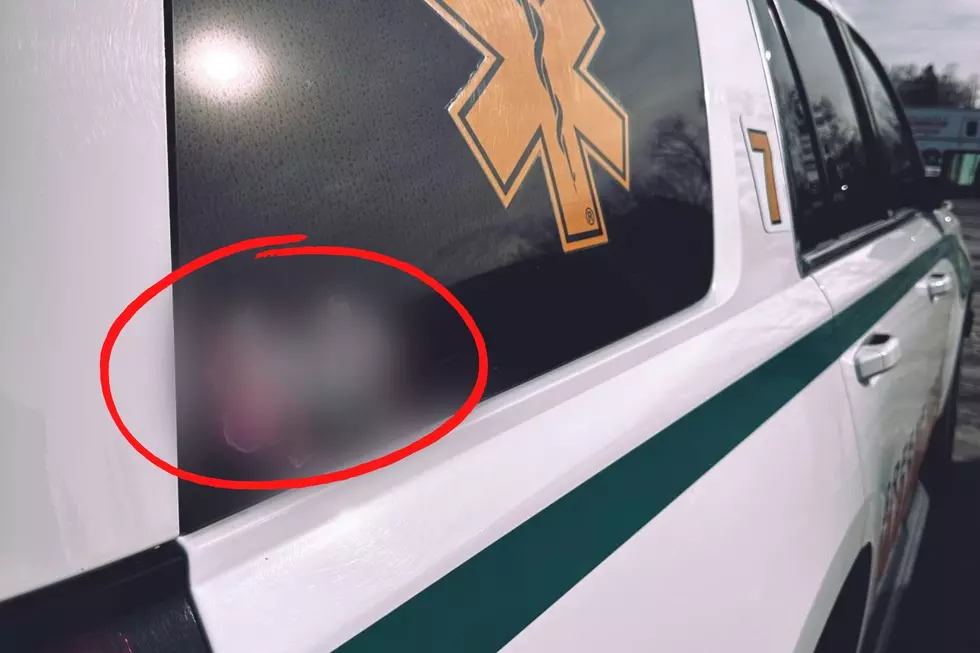 Have You Seen These Stickers on a Paramedics Vehicles?
Greene County Paramedics/Facebook
Did you know that these special stickers have a specific meaning?
First responders all across the Hudson Valley have numerous vehicles they use to respond to an emergency. Most common are fire trucks, ambulances, and police cars but have you ever heard of a
"fly car"?
What is a Fly Car?
Fly cars or non-transporting EMS vehicles are what some paramedic and ambulance companies use to respond to calls quickly. The fly car is often times smaller than an ambulance which means they can often times respond faster. Fly cars can provide emergency medical services but don't have the ability to transport patients from the scene of the call to local hospitals.
Not every department in the Hudson Valley uses fly cars but one county does and they have begun putting stickers on the fly cars to let the public know something special is onboard.
Stickers on Fly Cars in Upper Hudson Valley
The folks at the Greene County Paramedics let everyone in on a little secret that most had no idea about. They posted,
"Have you noticed that some of our fly cars have Stork stickers on them? That means that car and paramedic responded to, and delivered a baby in the field! We have a few different providers who have delivered babies over the years, including the current Chief of Operations. Not only are we trained in childbirth and other OBGYN emergencies, but all NYS paramedics are also required to maintain a PALs certification (Pediatric Advanced Life Support). Keep an eye out next time you see us, and count the storks! 👶🏼"
If you look closely at the picture above it looks like the Greene County Paramedics add a stork holding a baby sticker for every childbirth they attend to. The fly car above looks to have taken part in two births.
Do Other Hudson Valley Paramedics Use Stickers?
I'm not sure if every first responder organization in the Hudson Valley does stickers like Greene County or not so if you are part of a paramedic company or any organization that does something similar to this we would love to hear from you. Text us your organization through the Wolf country app so we can shout you out!! Thank you for doing what you do!!

7 of the Dumbest Laws in New York
These seven things are still considered "breaking the law" in the great state of New York.
15 of the Hudson Valleys Favorite Places for Lunch
Some of the Hudson Valley's favorite places to have lunch.
More From WZAD-WCZX The Wolf