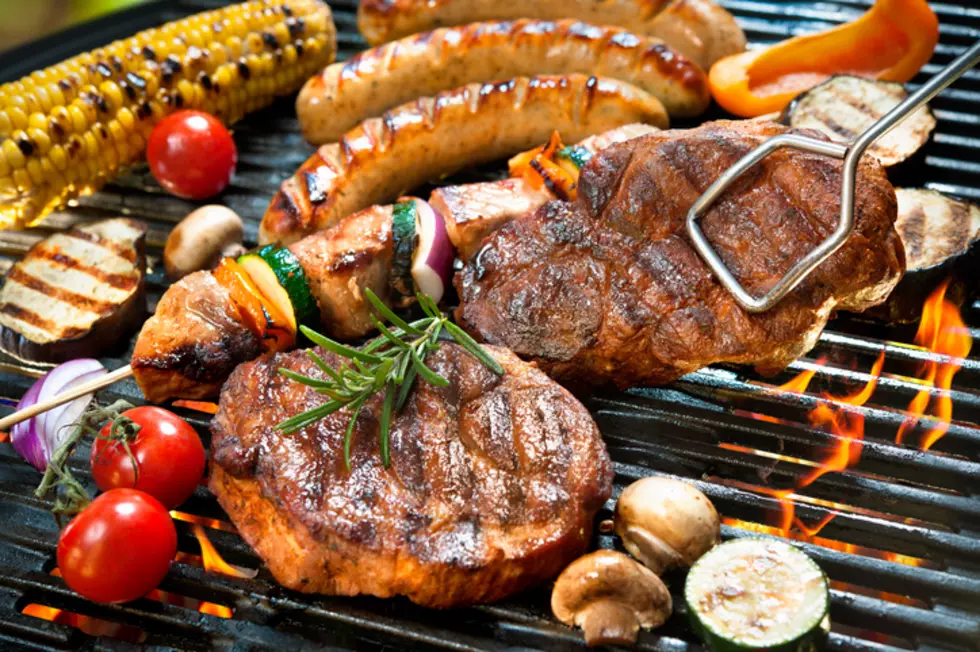 Grill Safely This Memorial Day Weekend
AlexRaths Thinkstock
Memorial Day is almost here and that means the unofficial start of summer and the grilling season. While most of us own gas grills do we really know all of the safety tips to keep our homes and families safe?
According to the National Fire Protection Association, every year more than 8,000 homes have fires caused by grilling and more than 10,000 people are sent to the hospital because of injuries involving grills. With those statistics, now might be a good time to go over a few safety tips with help from the National Fire Protection Association.
Some of these may seem like common sense, but it's better to be safe than sorry.
All gas and charcoal grills should be used outdoors and if you have children or pets, it's imperative to keep them away from the grill.
Before you even light the grill, check all of the connection points between the grill and the propane tank. You can check for leaks by spraying a soapy water mixture onto the hoses and turn the propane tank on. If there's a leak, you'll see bubbles. No bubbles and you're good to go.
Plus, make sure it is in a well-ventilated outdoor area, at least ten feet away from the house, and at least three feet away from trees and shrubs. When you light the grill always keep the lid open.  Don't close it until you are sure the grill is lit.
Do we need to say this next tip? Yes, unfortunately, we do, never use matches or lighters to check for leaks, don't use starter fluid with propane grills, and keep all flammable materials away from the grill. When you're done grilling for the day, clean your grill well so that there's no build-up of grease or oil that could catch fire the next time you ready to grill.
Here's to a fun and safe Memorial Day Weekend. Happy safe grilling!
More From WZAD-WCZX The Wolf