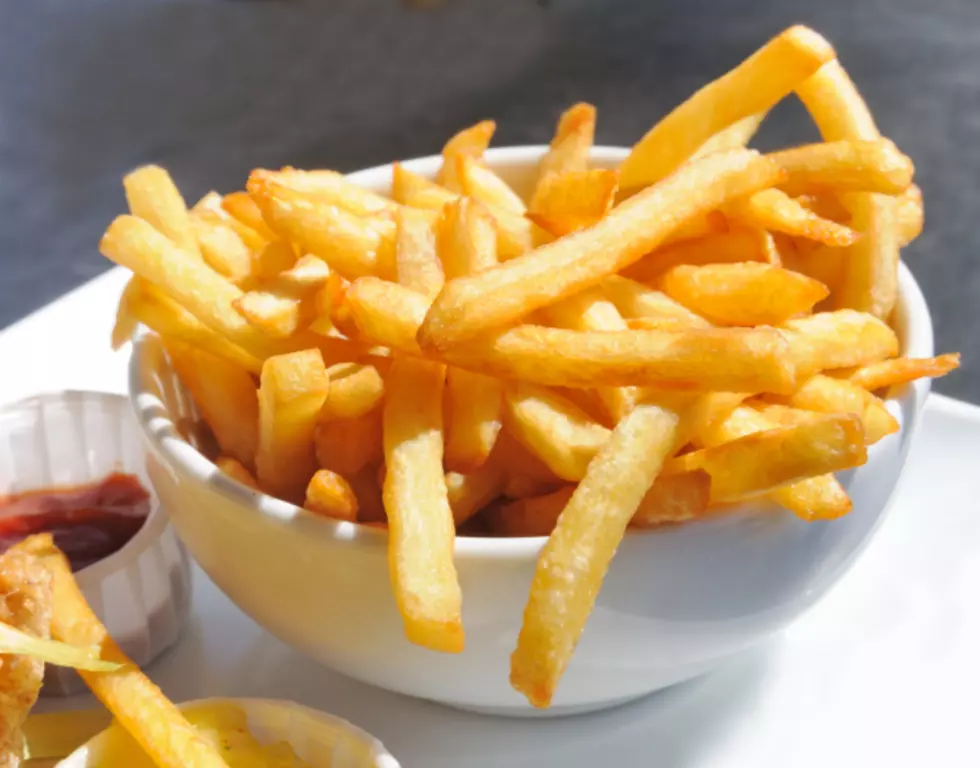 Chen Ping-hung
July 13th is National French Fry Day and we all win.
Yes as we prove time and time again, there is a day to pretty much celebrate everything including french fries as Saturday July 13th is National French Fry Day according to Offers and as far as Americas favorite french fry goes, the was a clear cut winner (or should I say crinkle cut?).
They asked over a thousand people on an online survey, "what is your favorite french fry?" and the results were:
McDonald's---43%
Chick-fil-A--- 18%
Wendy's---13%
In-N-Out Burger---9%
Arby's---8%
Shake Shack---5%
Other---4%
OK, where is Five Guys? If you ask me they have the best french fries I have ever had. If you have never tried them, head out right now and get some!
If you would like to try and grab some free fries on the 13th, here are some places offer deals this year, just make sure you check that they are a participating location before you order.
BurgerFi on Raymond Ave in Poughkeepsie is offering a regular-size order of fries for $1 all day July 13. Toppings are extra. You must mention this offer to redeem.
IHOP is offering unlimited fries with the purchase of a Classic Steak burger when you dine in.
McDonald's is offering anyone who has their app $1 small fries or hash browns through July 21 and $1 medium fries on Fridays with any $1 purchase made via the app.
If you plan on traveling this weekend there are a bunch of other places that have deals, get that full list here.
Read more:
BONUS VIDEO
More From WZAD-WCZX The Wolf