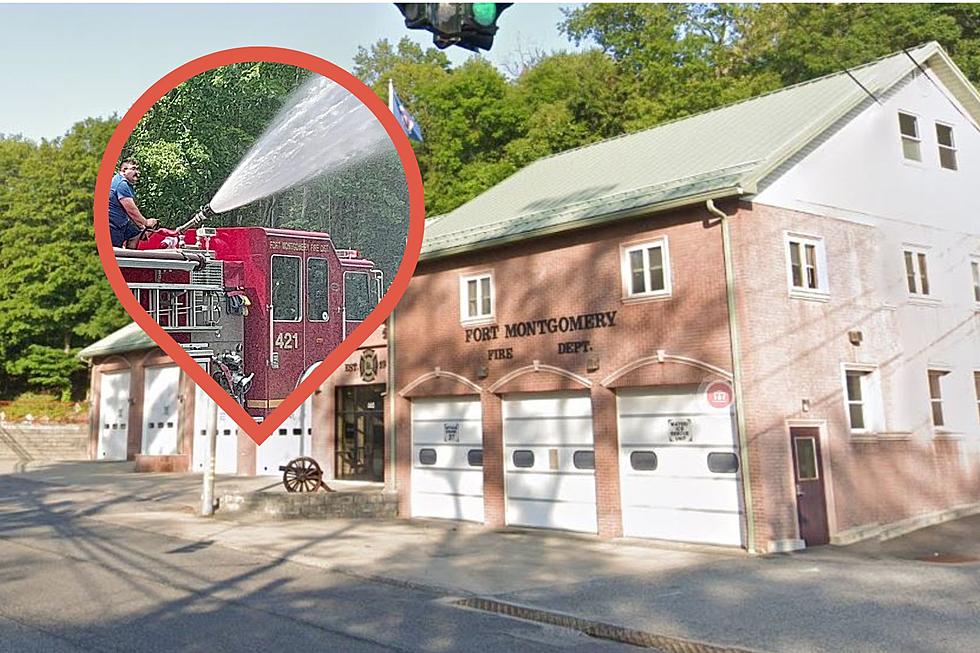 See How a Fire Company Welcomes a New Truck in New York
Canva / Google / Fort Montgomery Fire Department via Facebook
One of the busiest Fire Departments in the Hudson Valley of late has announced that they will be holding a Wetdown on September 16th, 2023 from 12 PM to 4 PM. The Fort Montgomery Fire Department who was on the front line during the July 9th flood that hit the Hudson Valley is about to celebrate receiving a new truck.
The Fort Montgomery Fire house has posted on the Facebook page in June that they would be getting a new Pierce Pumper / Rescue. The wetdown date was set then for September 16th with details to follow. That same day they also shared photos of them at the Tuxedo Fire Departments Duel wetdown.
Attend at Wetdown at the Fort Montgomery Fire Department in September
Why Do Fire Department Do Wetdowns in New York?
If you aren't familiar with a wetdown it is a giant celebration which the community is invited to attend which is set around the arrival of a new truck at the fire house. In the case of Fort Montgomery they are welcoming a new Piece Pumper / Rescue. The idea is to throw a day of fun and fundraising with the new truck parked outside for all to see and other fire companies to drive by and soak the vehicle.
I have actually gotten to attend 2 different wetdown over the years and one of them was actually at the Fort Montgomery Fire House which is located right on Route 9W in Fort Montgomery. It is a lot of fun for all who are fans of firetrucks. Food, Drinks and t-shirts will all be for sale to benefit the Fort Montgomery Fire Department.
The truck they are getting looks a lot like this truck in the Pierce YouTube Video
This is a great time to come out a support a fire company that has been working tirelessly in their community for decades and most recently in July helping people who were effect by the disastrous flash flooding on July 9th, 2023 that devastated their area of Orange County, New York.
Look at All These Fire Fighters From Around the World
See How Firefighters Fight Fires Around the World
Look at These Fascinating Shipwrecks
LOOK: 20 photos of shipwrecks from WWI and WWII
Stacker
compiled research from news sites, wreckage databases, and local diving centers to provide context for a series of striking images of WWI and WWII shipwrecks.
More From WZAD-WCZX The Wolf