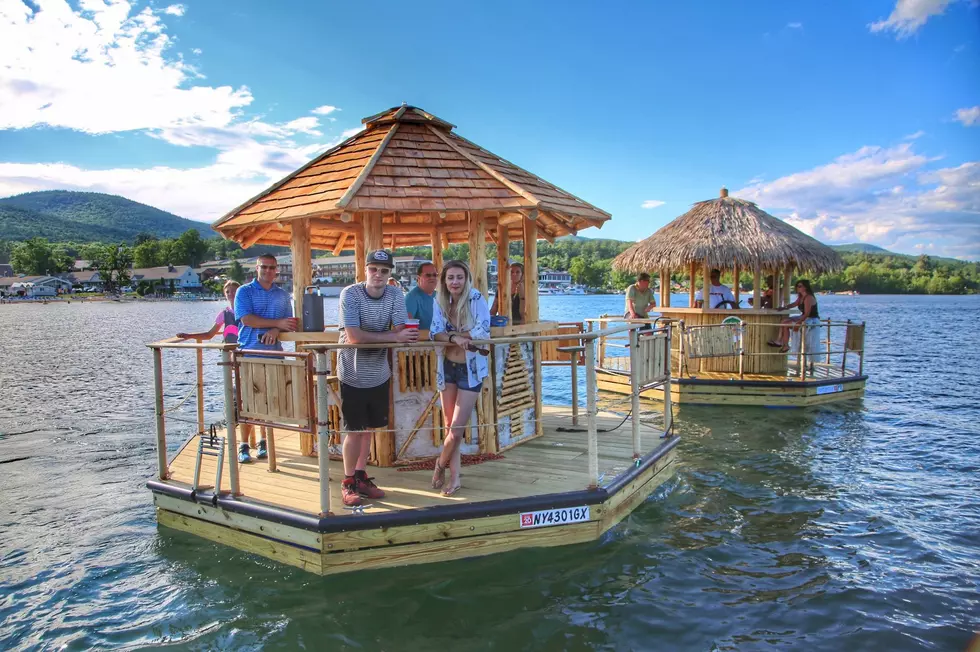 Explore Lake George on a Floating Tiki Bar
Tiki Tours Facebook Page
If you haven't headed out to your Lake George vacation yet, you have to add this to your list.
Big cities have super unique ways to get around town and enjoy a drink. For instance, if you look at downtown Nashville, they have pedal taverns, flatbed trucks, and busses with jacuzzies. These modes of transportation usually allow you to bring your own alcohol while a driver takes you and your friends around town.
So why not do that in New York? And I'm not talking about New York City.
According to the Tiki Tours Facebook page, they offer "fun relaxing cruises with certified Captians, bluetooth music and a cooler. Bring drinks, snacks and your favorite playlist for an amazing time on the lake!"
It really doesn't get much cooler than that. Well it does, their pricing is reasonable too!
The Tiki Tours website states that an hour tour Sunday through Wednesday will only cost you $45 if you sign up online a walk-up tour will cost you $55. Thursday through Saturday the prices go up a little bit (which is expected). You're looking at  $55 if you sign up online and $65 if you walk-up.
If you've been to Lake George this summer, did you do the Tiki Tour? How was it? Let us know on Facebook!
Read more:
BONUS VIDEO