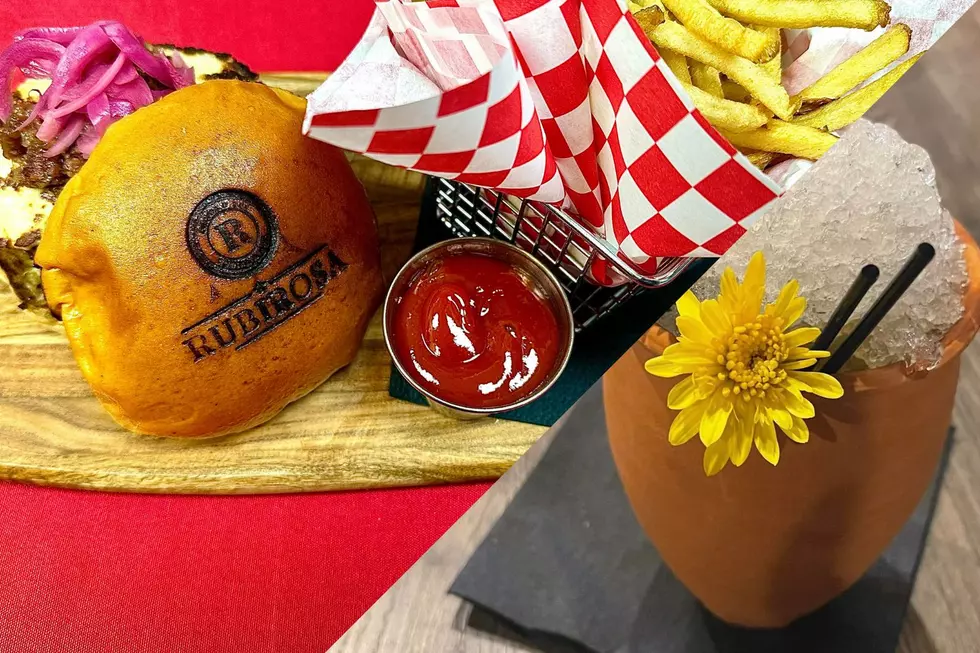 Exciting New Latin American Fusion Restaurant Opens In New Paltz
PC: Michael Katz / Rubirosa
If you haven't noticed I love writing about food. Over the past year, I have shared some favorite recipes, delicious treats, and plenty of places to grab a bite to eat. Because food is kind of my thing I am always on the hunt for new places.
I have places I love to go to regularly but it is also fun to add new places to the mix. I am sure you are the same way. Like me, I am sure you have restaurants you frequent but you are also in the mood every so often to try something new. If you are near New Paltz I just heard of a new spot that many people are raving about and it literally just opened.
New Restuarant in New Paltz New York
Some might say that the last thing New Paltz needs is another restaurant but the reality is that's not true. Yes, New Paltz is a town full of places to grab good food of all varieties and yes you can't throw a stone in New Paltz without hitting a place to eat. But keep in mind New Paltz is also a big town with a big appetite. After all, it has a popular college S.U.N.Y. New Paltz and it is one of the Hudson Valley's busiest tourist spots.
Restaurant variety and selection are some of the things that make New Paltz a great destination. People enjoy hiking, biking, and shopping then it is time to enjoy good food at one of the many places you can get a great meal and now that list includes Rubirosa.
Where to Eat in New Paltz, NY
Rubirosa announced its opening this week on social media and it seems a few of New Paltz's foodies have had a chance to sample some of the delicious choices at this new American Latin Fusion spot which is also offering specialty cocktails. According to Mike Katz who refers to himself as the Villager of Village Pizza and the Emperor of Carry Out Kings (both are his local businesses) Rubirosa has some great offerings.
Mike shouted them out this week while announcing that Rubirosa will also be available for takeout through Carry Out Kings who were responsible for getting your great takeout in New Paltz long before any other food delivery service was even an app. The pictures in this article were courtesy of Mike and Rubirosa.
Rubirosa will welcome you starting this weekend from 4 PM to 10 PM at 5 New Paltz Plaza.
Where to Grab a Fall Cocktail
Cold Weather Cocktails of the Hudson Valley
This is just a sample of some of the hearty cocktails served up at some of your favorite Hudson Valley bars and restaurant this time of year. As we discover more we will add them to the list.
Places to grab a Steak in the Hudson Valley
Steak Dinner Restaurants in the Hudson Valley
Sometimes you just want to go out for a steak and there are so many great places to do that in the Hudson Valley. Check out this Hudson Valley Steak Restaurant Trail I put together for you. It will be delicious fun to work your way from Kingston to Rhinebeck then down to Beacon and over Newburgh then back up the road to New Paltz. Delicious steaks with mouthwatering sides await you at these wonderful Hudson Valley restaurants that serve steak.
Where to eat in Kingston New York
Kingston Stockade District Restaurants
This is by no means a list of every restaurant in the Kingston Stockade District but we had to start somewhere. This is however a great sample of the variety you will find if you visit Uptown Kingston for your next meal.
More From WZAD-WCZX The Wolf