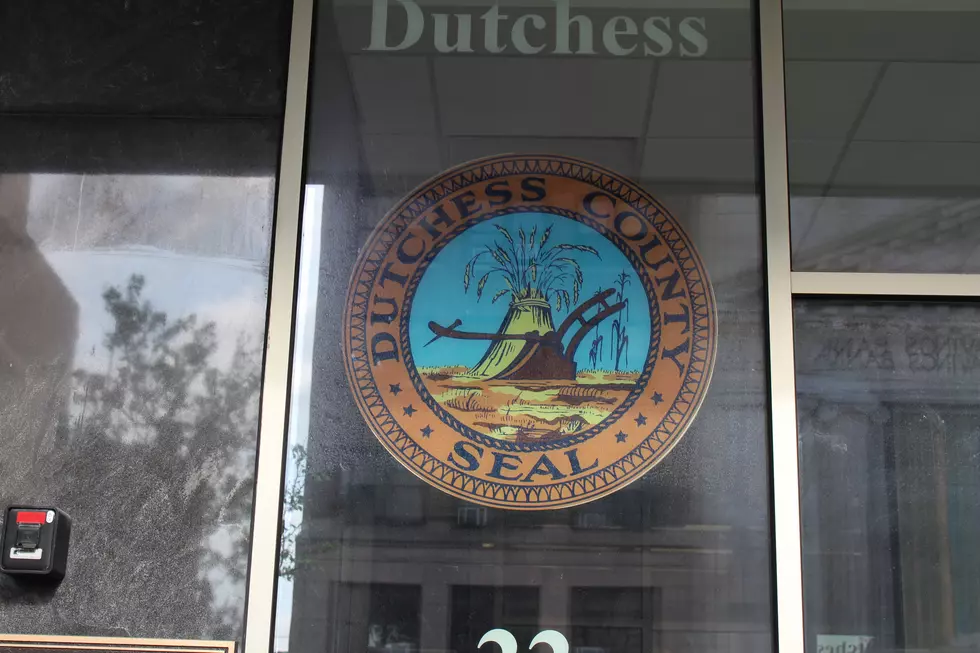 Dutchess County Releases Map of Coronavirus Cases
Jackie Corley, Townsquare Media of the Hudson Valley
Dutchess County joined other counties in the Hudson Valley and released a map of COVID-19 cases from the county as well as a coronavirus dashboard.
Enter your number to get our free mobile app
On Tuesday, Dutchess County Executive Marc Molinaro announced a new COVID-19 Data Dashboard is now available on Dutchess County's website. The dashboard includes data on testing, hospitalizations, deaths and recoveries, as well as call volume and also lists the current positive COVID-19 case confirmations, mapped by the municipality.
"With testing substantially expanded here in Dutchess County, we have quantitative, reliable data presented in a way that is clear and easy-to-access for the public. This localized data helps our public health and emergency response personnel, municipal partners, businesses, and residents fully understand the scope of this virus' growing impact on our community." Molinaro said. "This data demonstrates that every single community has been impacted by coronavirus. However, these are only confirmed cases – there are many more individuals who are asymptomatic or who have mild symptoms who have not been confirmed," continued Molinaro. "It is critical to realize that every person in Dutchess remains at risk of exposure and every person must make it their personal responsibility to do their part to ensure they are not adding to these numbers – so while we know it is hard, stay the course – stay home, stay safe and stop the spread."
There are 396 confirmed cases in Dutchess County and three deaths, according to the dashboard. Nine residents have recovered and 56 are hospitalized.
The cases by town as of this writing is as follows:
City of Poughkeepsie - 50
Town of Poughkeepsie - 48
East Fishkill- 32
Beacon- 28
LaGrange - 19
Hyde Park - 14
Beekman- 12
Union Vale -8
Wappinger Falls - 8
Dover - 7
Pawling - Less than 5
Pleasant Valley - Less than 5
Washington - Less than 5
Amenia - Less than 5
Stanford - Less than 5
Clinton- Less than 5
North East - Less than 5
Pine Plains - Less than 5
Milan - Less than 5
Rhinebeck - Less than 5
Red Hook- Less than 5
Tivoli - Less than 5
The map does not specify the number of cases where there are fewer than five confirmed cases.
11 Franklin Delano Roosevelt Quotes That Will Give You Hope
More From WZAD-WCZX The Wolf