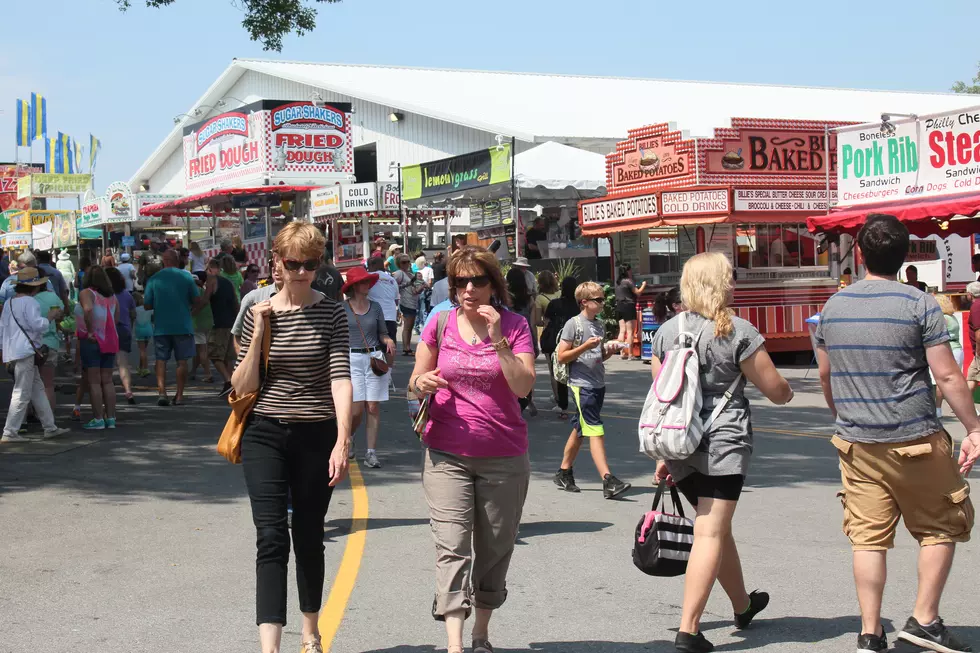 Dutchess County Fair Changes, Expands Some Discounts
A. Boris
If you're headed to the Dutchess County Fair, you're going to want to review their discount policy that has a few important tweaks.
Not many things change at the Dutchess County Fair, and that's part of the annual event's appeal. People have been flocking to the fair for generations, passing down traditions and memories to their children and grandchildren.
For the more budget-conscious fairgoers that expect to get the same discounts they've always received, you should know that some of them have changed over the past two years. If you're headed to the fair and want to save some cash, it's important to make sure you're still planning on attending on the days that are the best deal for you and your family.
Luckily, the admission price for the fair hasn't changed since the last time we broke down all of the discounts two years ago. It's still $15 if you're over 11 years of age or $12 if you pay in advance online or at participating retailers.  The good news is that senior citizens and members of the military now pay even less than they did in 2017.  The cost for people over 65 and those who are active military members used to be $10, but this year they've dropped it down to $8.
The buy-one-get-one-half-price ticket promotion on Sunday is not available this year. But instead, the fair has extended their wristband days to Wednesday and Thursday. During those days you can purchase a wristband for just $25 that will allow you to go on as many rides as you like all day long. For those with kids who just can't get enough of the rides, this could save you a ton of cash.
One of the more popular discounts is $10 Tuesdays, and that deal is still valid this year. Admission is only $10 on Tuesdays. In addition, it will cost just $7 to get into the fair on Thursday if you arrive after 5pm.
If you want to find out about all of the discounts offered at the fair this year, you can visit their website for a complete list of prices.
Read more:
BONUS VIDEO
More From WZAD-WCZX The Wolf