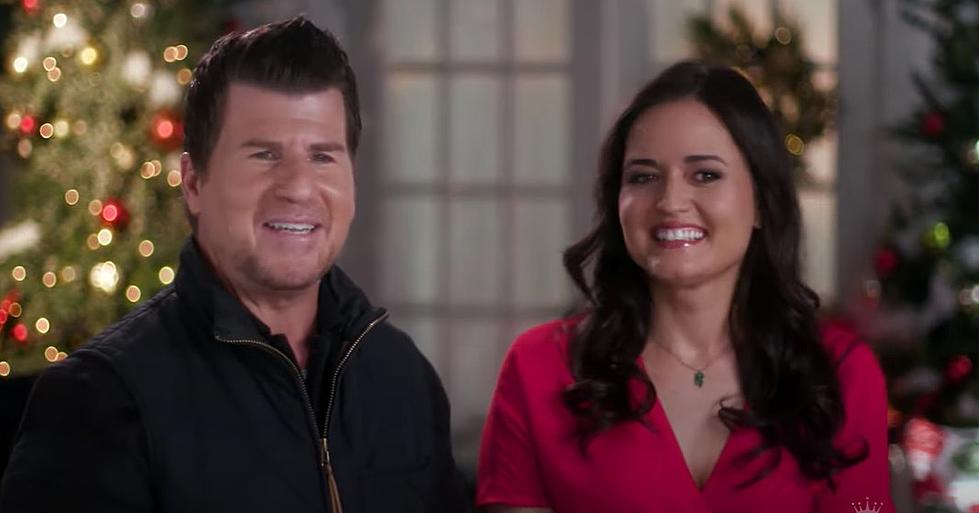 Connecticut Christmas Movie Premieres on Hallmark Channel
YouTube Video Image
Tis the season for Holiday movies, and the Hallmark Channel has already started the festivities with a string of new ones, many filmed in Connecticut and the Hudson Valley.
The latest film to kick off Hallmark Channels "Countdown To Christmas" is one that is set in Avon, Connecticut and stars Danica McKeller from "The Wonder Years".
Now most of the movie was shot in British Columbia, but according to a Hallmark Channel press release, the film, called You, Me, & The Christmas Trees, is set on a tree farm in Avon, Connecticut, and stars Danica McKellar as Olivia and Benjamin Ayres as Jack as they work together to solve a mystery illness causing the Christmas trees on Jack's farm to die out and fall for each other in the process.
The movies screenwriter, Julie Sherman Wolf, is no stranger to the Connecticut town, she actually calls Avon her home, and when she writes, she always tries to set her movies in Connecticut as she has done several times.
You can catch her latest movie all during the month of November on the Hallmark Channel, it airs Tuesday November 9 at 10 AM, also on November 18 at 8 PM, on November 25 you can catch it on the channel at midnight, and on November 29 it airs at 4 PM.
Here's a quick interview with the stars of Hallmarks latest holiday movie:
Connecticut and the Hudson Valley continue to be a hot spot for Hallmark Channel Christmas movies showing this year on the network. Sugar Plum Twist was shot in Norwalk and New London. One Royal Holiday filmed in Putnam, Woodstock, and Hartford. Holiday for Heroes was filmed mostly in Southeastern Connecticut, while Christmas on Honeysuckle Lane was filmed in Wethersfield.
CHECK THEM OUT: 100 years of Christmas toys, gifts and fads
TOP 10: The best holiday TV specials of all time, ranked
More From WZAD-WCZX The Wolf