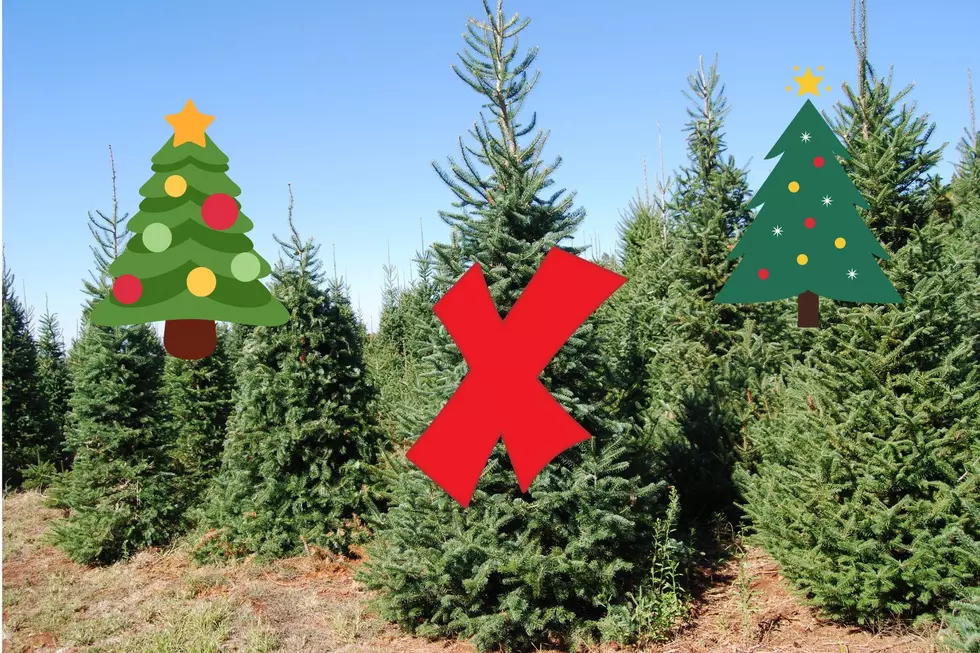 Will Drought Lead to a Christmas Tree Shortage in the Hudson Valley?
Canva
Almost every year the same warning goes out, but this year it just might happen.
I understand that we aren't even officially done with summer just yet but I do like to be prepared. That's why I think it's important for real Christmas tree fans to be aware that it might be harder than in years past to get a real tree according to some Hudson Valley Christmas tree farmers.
Christmas Tree Shortage of 2021
Around this time last year, many started to warn us that because of the COVID-19 pandemic it might be hard for us to get a real Christmas tree. Some called it the "Great Christmas Tree Shortage". Experts told us that because of supply chain issues and everything involving the pandemic, real trees might be hard to get. They also warned us that they would cost significantly more than in years past.
If I remember correctly there were plenty of trees to go around last year, but I do recall many complaining that the prices for a real tree were borderline ridiculous! A tree that sold for $49 a year ago was selling for over $70 last year. Will the same be true this year? As with just about everything, we can all expect to pay more for a real tree this year but will there be enough to go around?
Christmas Tree Shortage 2022?
According to Fox News, Christmas tree farms that had an extremely dry summer, as we had in the Hudson Valley, could be facing the loss of seedlings and saplings this year. The lack of rain and dry weather could also lead to farms losing fully grown trees according to the executive director of the National Christmas Tree Association, Tim O'Connor. The loss of fully grown trees could lead to a limited selection of trees available at Hudson Valley tree farms. O'Connor also said tree customers shouldn't experience a supply issue this year if they purchase their trees from a retailer.
Scenes of Fall Foliage at Gertrude's Nose in Kerhonkson, NY
Check out the bright yellows, oranges, and deep reds peeping through at Lake Minnewaska and Gertrude's Nose.
12 of the Hudson Valleys Most Gorgeous Fall Wedding Venues
12 of the best Hudson Valley fall wedding venues.
More From WZAD-WCZX The Wolf