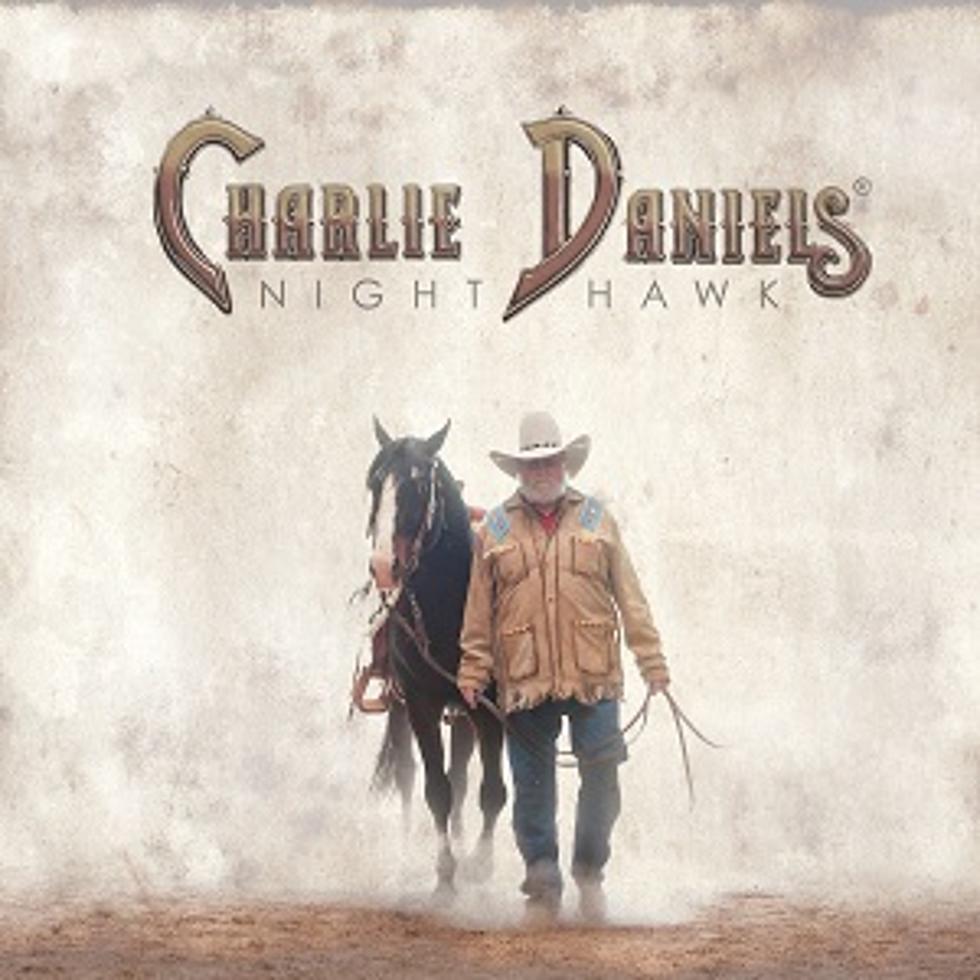 Charlie Daniels Shares 'Night Hawk' Album Details
Courtesy of Webster PR
Charlie Daniels is set to release a new set of tracks, titled Night Hawk, on Aug. 26. The album is Daniels' take on classic cowboy country, honoring tales told for years by cowboys huddled around the campfire with a mixture of re-worked classics and more obscure songs.
"Most of our concepts about cowboys, and all things western, are mostly derived from movies and TV," Daniels says in a press release. "Well, the truth of the matter is, the real cowboys are not glow-in-the-dark characters who go around fighting rustlers and cleaning out saloons with their fists. The actual working cowboy is a hard-working, different breed, who spend endless hours in the saddle, and as Louis L'Amour said, they 'ride for the brand.' Night Hawk is a tribute to the working cowboy and his way of life."
Late last year, Daniels told The Boot that he was working on an acoustic album of cowboy songs — "obscure" tunes he'd been thinking about cutting for a long time.
"Basically, I'll just take three of the guys — guitar players, bass player and myself," Daniels said at the time. "It's not a band-type project; it's like a front porch-type project: a bunch of guys sitting out on the front porch playing together."
Daniels has a busy fall coming up: He will be inducted into the Country Music Hall of Fame, along with Randy Travis and Fred Foster, in October, and the Hall of Fame will open an exhibit honoring the artist, titled Million Mile Reflections, on Sept. 23. The singer is also celebrating his 80th birthday (Oct. 28) with a star-studded Volunteer Jam, featuring Kid Rock, Chris Stapleton, Travis Tritt and others, on Nov. 30.
Night Hawk is set for release on Aug. 26; a pre-sale will begin on Aug. 15. A full track listing can be found below.
Charlie Daniels, Night Hawk Track Listing:
1. "Big Balls in Cowtown"
2. "Billy the Kid"
3. "Night Hawk"
4. "Stay All Night (Stay a Little Longer)"
5. "Goodnight Loving Trail"
6. "(Ghost) Riders in the Sky: A Cowboy Legend"
7. "Running With the Crowd"
8. "Old Chisholm Trail"
9. "Can't Beat the Damned Ole Machine"
10. "Yippie Ki Yea"
More of 2016's New Country Albums
More From WZAD-WCZX The Wolf