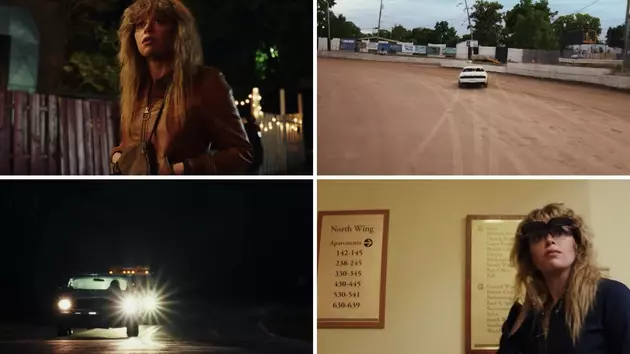 Can You Spot the Hudson Valley in the Poker Face Trailer?
Youtube
It's like Where's Waldo, just the Hudson Valley version.
The Hudson Valley Hits the Small Screen... Again!
In the summer of 2022, a Peacock Production starring some pretty big names began filming all across the Hudson Valley.
Poker Face, starring, Natasha Lyonne, Benjamin Bratt, Joseph Gordon-Levit, Judith Light, Adrien Brody and other A-listers shot parts of their production in Beacon, Fishkill, Walden, Newburgh, Ulster County. You name a Hudson Valley town and Poker Face was probably filmed there.
The Peacock Original follows Natasha Lyonne's character Charlie who has an "extraordinary ability to determine when someone is lying" according to IMDB. Charlie uses her special skills to solve strange crimes meeting some interesting characters along the way.
Where's Waldo: Hudson Valley Edition
The trailer for Poker Face has been making the rounds, since the show is premiering soon, and I've been trying to pick out Hudson Valley locations. For instance, this screenshot gives me Route W vibes, right?
Is this a Hudson Valley backroad?
Did the Orange County Fair Speedway Star in Poker Face?
While watching the Poker Face trailer for the millionth time, I had to do a double take. Did I see the Orange County Fair Speedway? Listen, Poker Face filmed all over the Hudson Valley and the Speedway is one of the more popular dirt racetracks in the Hudson Valley, but I'll leave it up to you the professionals to make the call. Take a look:
Need another look? Here:
The Peacock Original was filmed all across the region, so it could be possible that they took a detour to Orange County. At one point they were casting extras in the Newburgh area for a retirement home scene, which could possibly be seen in this screenshot:
Poker Face will start streaming on Peacock on January 26th, but in the meantime take a look at the trailer below and see if you can spot the Hudson Valley.
25 Films And TV Shows Filmed In The Hudson Valley Since 2020
Here is a list that's been complied of the 25 films and tv shows that have been filmed in the Hudson Valley since 2020.
10 TV Shows & Films You Didn't Know Were Made in Newburgh, New York
Unique Airbnb Experience In New York Lets You Bake With TV Star
If you are looking for something different to do this weekend or looking to have a special date on Valentine's Day, you and your significate other can now learn how to decorate a bake with a former Food Network contestant.
More From WZAD-WCZX The Wolf