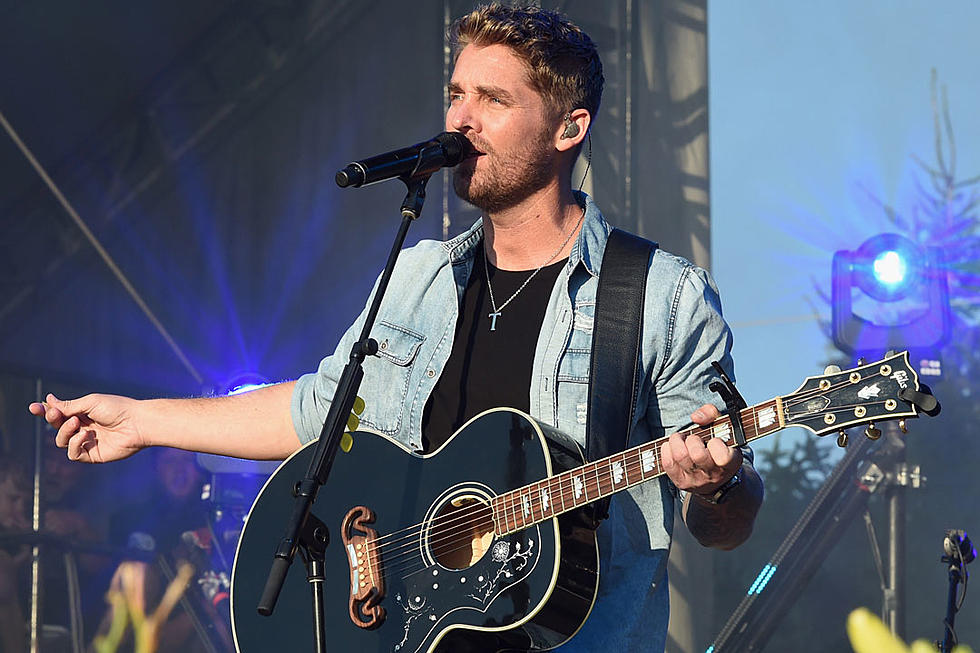 Brett Young's Dad Won't Officiate His Wedding
Rick Diamond, Getty Images
Brett Young grew up the son of a preacher, but his father won't be the one to officiate his upcoming wedding ceremony to Taylor Mills.
Young shares via his record label, Big Machine Label Group, that one of his close friends will be the one to lead his wedding, as his dad wants to step away from the pulpit and attend the event as a father. However, Dad will be a part of one of the most important moments in the ceremony.
"He didn't want to. He wants to be able to be a dad," Young says, explaining why his father won't be leading the ceremony. "He is going to get up at the very end for the official part. He will be the actual, official ordained minister that pronounces us man and wife."
Brett Young's "In Case You Didn't Know" Is a Perfect Wedding Song
While Young has called upon another trustworthy confidant to take the reins, his friend plans to pay homage to his father's sermon, using his words as a guide for the wedding ceremony.
"He will sign our thing, but for the majority of the ceremony, a very close friend is going to learn my dad's ceremony. And he's going to do the first 80 percent of it but deliver my dad's words, personalized, of course, a little bit, but then my dad will get up and pronounce us man and wife," Young says.
The "In Case You Didn't Know" star proposed to his fiancee near his alma mater, Ole Miss, in early 2018. They plan to wed in November, and while Young didn't want to sing one of his own songs at the wedding, he is writing a custom song to perform on the special day.
See Country Music's Best Love Stories:
More From WZAD-WCZX The Wolf