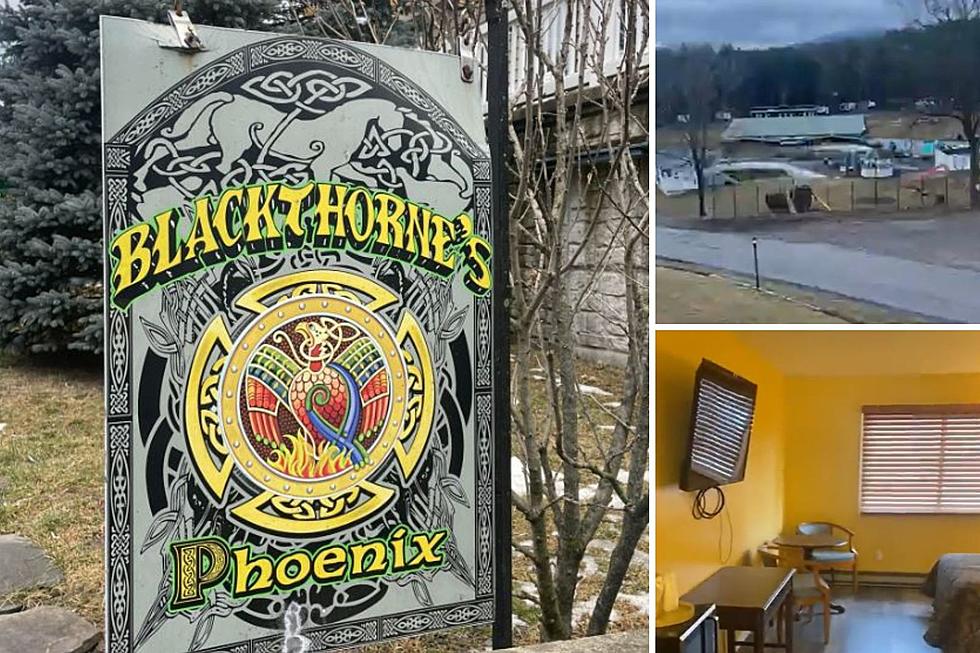 What's Happening at Popular Resort in East Durham, New York
PC: Canva / Blackthorne Resort via Facebook
We have many resorts in the Hudson Valley and it is worrisome when you hear that one of them is undergoing a change. It always causes a bit of curiosity but also a bit of anxiety. In these post-pandemic times, we do get concerned that places we know and love will close.
A few weeks back the Blackthorne Resort in East Durham New York posted a cryptic message on its Facebook page that changes were coming soon. It piqued my curiosity so I kept checking back. I wasn't sure if they were doing something as simple as changing the menu or the hours at the bar or maybe changing their annual events. I have been a long-time fan of what they do for Halloween.
Blackthorne Resort in East Durham, New York
So after stalking their Facebook page for a week or so, I believe I have found what they have been up to, it seems they have gone and renovated their rooms at the resort. On  February 21, 2023, they shared a video of what they have been up to.
It appears that if you are a regular guest at the resort you are in for a treat. They have renovated the rooms in time for the 2023 season to get underway. I love the way this video of the progress shows all they have done and talks about everyone who has been busy hard at work.
They may even have a few ready by the time they get their annual St. Paddy's day pub Crawl. Don't wait to make your reservations for that event if you are going to need a room.
Hudson Valley Camp Grounds that are Like Resorts
Hudson Valley New York Camping Resorts
The HudsonValley is a camping destination for so many people including those of us who live locally. It is a great way to have a summer vacation every weekend close to home. Many places offer a seasonal rate for you to save money on your stay. You pull the trailer in for the summer and park it for the season which is usually May to October. The camp 7 resorts we found offer family fun amenities and a summer full of exciting activities.
Restaurants Worth Stopping at on your Hudson Valley Vacation
Newburgh New York Water Front Restaurants
It has boats. It has entertainment and boy does it have an amazing selection of food and drink. Take in the beautiful Newburgh Waterfront on the historic Hudson River while enjoying top-shelf food and drink. Fine and casual dining with a backdrop of the Hudson River from the Newburgh Beacon Bridge to the north and Bannerman's castle to the south. What the river and the boats go by while enjoying every type of food you can imagine from pizza to seafood to steaks to barbeques even tacos you can have it all at these 8 Newburgh Waterfront restaurants.
More From WZAD-WCZX The Wolf