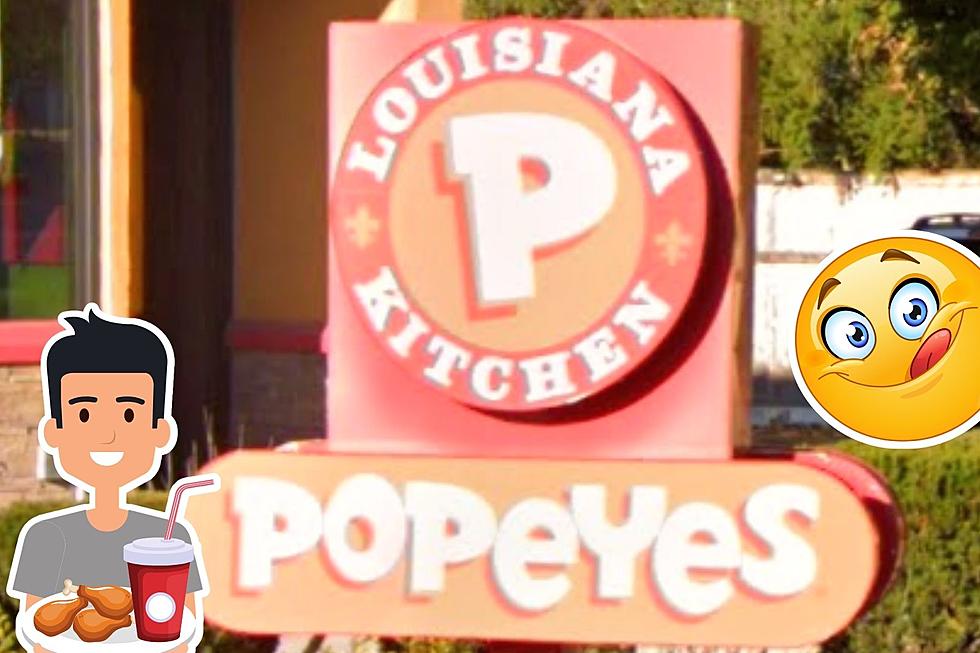 Which Popeyes is the Best in the Hudson Valley?
Google Maps, Canva, Yayayoyo, studiog2
The other day, I was driving around with my cousin and I asked him where he wanted to go for lunch. Since we were passing through the city of Poughkeepsie, he suggested Popeyes. Though Popeyes is only 10 minutes away from my house, it is one of those unfortunate circumstances where I don't take advantage of it. I don't think that I had been to a Popeyes in years!
So we pulled in a got something to eat. Being that it was a Friday, I stuck to a fish sandwich, which was really good. Honestly, it may be my favorite fish sandwich out of all the fast food chains. I also forgot how addicting the Popeyes Cajun Fries can be! Those were so good that I could've had a bucket of just that and would've been satisfied. I also treated myself to a side of Mac and Cheese, and that, too, was so delicious. The whole experience made me question why I hardly ever stop in there? Thank you to my cousin for getting me out there.
So, my visit got me curious about other Popeyes locations around the Hudson Valley. Unlike McDonald's, Burger King and Wendy's, there are definitely less Popeyes around, and certainly more spread out. If you look at the mid to upper part of the Hudson Valley on a map, we only have a few. If you're to look at the southern part of the Hudson Valley, in Westchester in particular, you'll notice way more. Just because Westchester has more Popeyes, does that mean that they have the best? Let us see! These restaurant locations are ranked by Google Reviews, having a rating no less than 3.5 Stars out of 5 Stars.
10 Best Thai Food Restaurants in the Mid-Hudson Valley
According to Google Reviews, these Mid-Hudson Valley Thai Restaurants stand above the rest in quality and service!
Where To Find Best Fish Tacos in the Hudson Valley
Whether you need some fish tacos or some other kind of Mexican seafood cuisine, these restaurants will meet your culinary desires! What's your favorite dish?
Where Can I Find The Best Wendy's in the Hudson Valley?
These Hudson Valley Wendy's locations have been ranked 3.8 Stars or higher according to Google.
More From WZAD-WCZX The Wolf