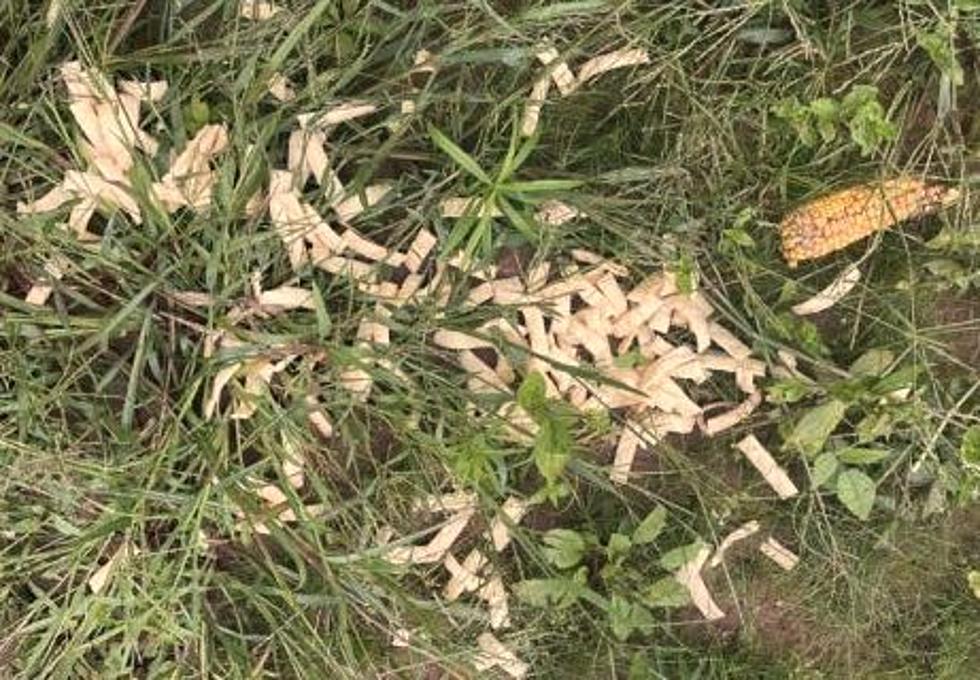 Why The New York State DEC Investigated Noodles In Saugerties
New York State DEC via Email
If you find yourself walking on a trail or near a farm in the Hudson Valley and come across random food on the ground chances are you would find it odd. You might stop for a moment and glance thinking how did that get here?
What you might not realize is that you have stepped into a trap. That's right I said a trap. Not set for you but for something much larger that you wouldn't want to bump into on the trail.
New York State DEC Ticket Bear Hunter in Saugerties, New York
Today when I was reading through my email I saw a notice from the New York State Department of Environment Conservation (NYS DEC) about noodles they found on the ground near a cornfield in Ulster County. On September 10th Lieutenant Glorioso of the NYS DEC dispatched officers to look into a report of possible Bear Baiting.
Noodles on the Ground Proof of Bear Baiting in Ulster County, New York
Bear baiting is often done with noodles to attract a bear to a certain location. Environmental Conservation Offices Johnson and Smith responded to the location, walked the edge of the cornfield, and indeed found the hunter who had been accused of using noodles as bear bait.
 Approximately 75 yards in front of the hunter, on the farm road, ECOs discovered a pile of noodles. When asked where the noodles came from, the subject claimed he brought them to eat for lunch. ECO Johnson issued two tickets to the hunter for hunting bears with the aid of pre-established bait and failing to wear a back tag. (via NYS DEC Email 9-27-2023)
We do have a bear hunting season in New York State. The dates and types of weapons a hunter can use vary by region. The NYS DEC has a full chart available through their website which you can view by clicking here.
6 Animals That We Are Hunting In New York State
Top 10 Most Popular Hunting Destinations In America
27/7 Wall St. ranked each state in order of how popular they are as a destination for hunters. Here are the Top 10.
More From WZAD-WCZX The Wolf