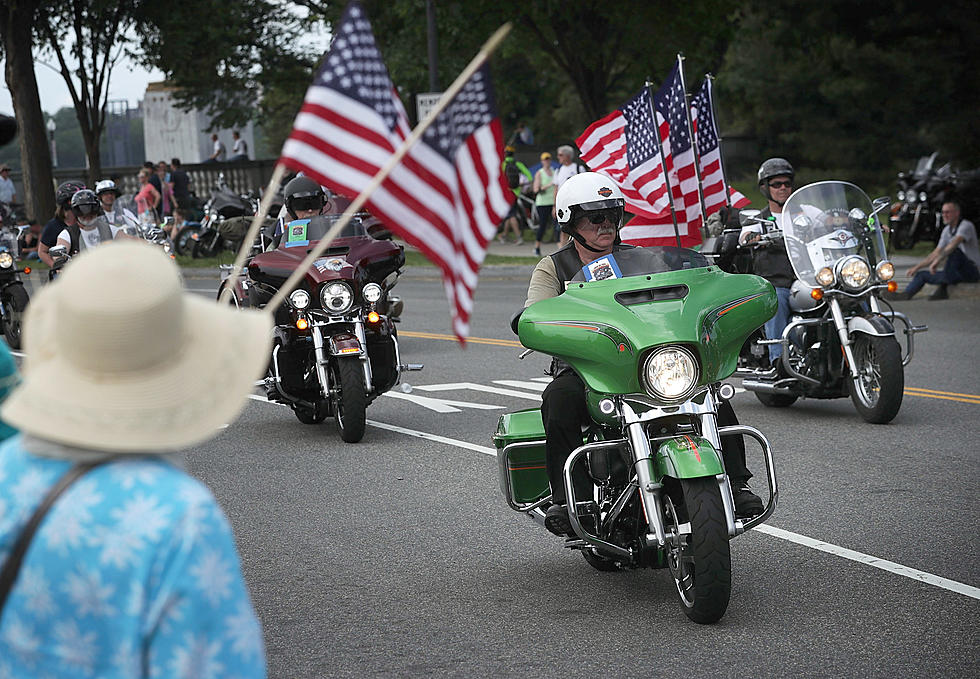 Annual Connecticut United Ride Falls on 20th Anniversary of 9/11
Photo by Alex Wong/Getty Images
Every year since the 9/11 tragedy, the Connecticut United Ride has taken place to raise money for first responders.
It's the largest 9/11 tribute in Connecticut and it's also the largest motorcycle rides in New England. This year, the Connecticut United Ride actually falls on the 20th anniversary of the September 11 attacks.
The Connecticut United started the fund raising ride a few weeks after the terror attacks in 2001, and it's been a staple every year since.
The event draws thousands of riders from all across the state for the police escorted ride that will start at Sherwood Island State Park in Westport and end at Seaside Park in Bridgeport, and this year, because the ride is actually on the 20th anniversary, a film crew will document the entire event.
According to ctpost.com, the ride normally draws around 2000 bikers, however in 2011 during the 10th anniversary of the attacks, the event also fell on 9/11 and over 4000 riders participated. This year, being that the ride will happen once again on 9/11 and it's the actual 20th anniversary, organizers are expected a record turnout with riders coming from all up and down the East Coast.
If you would like to be a part of this historic event, you can register at Captains Cove in Bridgeport on Friday September 10, from 11 AM until 6:30 PM, or you can sign up the day of the event at Sherwood Isle on, September 11 from 8:30 AM until 10:30 PM.
The opening ceremonies and 9/11 tribute will start Saturday morning at 10:30 AM at Sherwood Isle, with the motorcycle motorcade slated to start at 11:30 AM and head right onto I-95 to Bridgeport.
NEVER FORGET: Images from 9/11 and the days after
See 20 Ways America Has Changed Since 9/11
For those of us who lived through 9/11, the day's events will forever be emblazoned on our consciousnesses, a terrible tragedy we can't, and won't, forget. Now, two decades on,
Stacker
reflects back on the events of 9/11 and many of the ways the world has changed since then. Using information from news reports, government sources, and research centers, this is a list of 20 aspects of American life that were forever altered by the events of that day. From language to air travel to our handling of immigration and foreign policy, read on to see just how much life in the United States was affected by 9/11.
More From WZAD-WCZX The Wolf