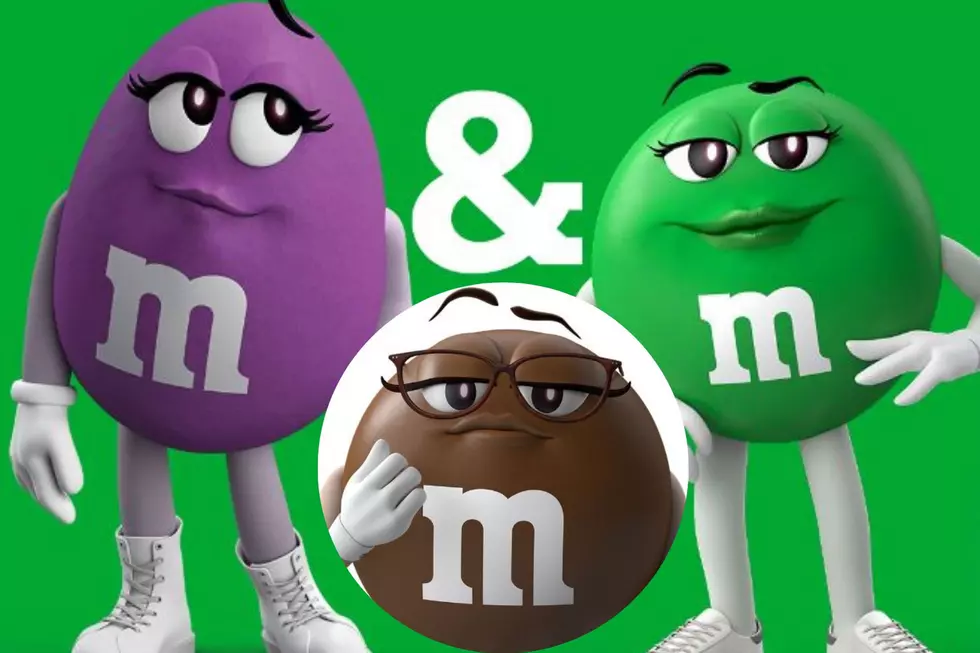 Have You Seen one of These Ladies Only M&M Bags New York
Canva / M&M's USA
If you know me then you know I love my M&Ms. Growing up we always had the candy that "melts in your mouth not in your hand" kicking around my house. Back then it was mainly the milk chocolate kind and there was no such thing as M&M characters.
If you don't pay much attention to marketing you may have missed that the M&M family of characters has grown and that now they have been assigned genders. If this has gotten by you let me tell you now that there are male and female M&M characters. And at the end of last year, the M&M makers introduced a new M&M Purple who is transgender.
M&M Creates an All-Female Character Bag of M&Ms
Red and Yellow have been talking to Santa for years. They have also been going to Halloween parties and more. If you didn't know they are two for the guys. If you have paid any attention you might also know that Green is a woman and so is Brown. Orange and Blue are the other two guys and Purple is the newest M&M character a transgender woman.
So now that that is clear up I want to share with you something that I think is brilliant on the part of M&Ms but the marketing move is causing quite a stir. Recently M&M has taken to giving their characters more lifestyle characteristics. All of the colors are voiced by famous actors but not all of them had many lines. From what I can tell M&M is working hard on more character development.
Top 50 Funniest M&M Commercials
M&M has now decided to create a special package that honors women who have "Flipped the Script" allowing M&M to highlight their female M&M characters, Brown, Green, and Purple. The package contains only the female M&M colors Brown, Green, and Purple and the outside of the package has the M&M girls flipped in order to draw attention to the Flip the Script idea.
This campaign since it was announced late last week (January 5th, 2023) has been taking quite a beating in some forms of media. So people feel that M&M when too far with a "woke" type concept for the candy brand. The proof of whether or not that is true will e in whether or not the promotion is successful and whether or not the special packages sell out.
Hate it or not the idea is a good one. M&M is asking people to nominate women who have "flipped the script" and they have left the definition of that up to the person submitting the participant who by the way will receive $10,000 to further their mission. M&M will also be making other charitable donations based on sales of the limited edition packages. Find out more about the program and how to submit a woman's name by clicking here.
I have not located one of these packages yet but I am confident they are out there. I am not necessarily looking to nominate anyone I just really want to enjoy one of these limited edition packages of M&Ms. They are made up of my favorite colors and the packages are being offered in peanut, milk chocolate, and peanut butter. If you ask me that is reason alone to travel all over the Hudson Valley to track a package down.
Not Candy But Just as Sweet Hudson Valley Honey Makers
Hudson Valley Honey Makers
We ask the Hudson Valley where they like to get their honey and they gave us all these selections. Hopefully, we have included your favorite. If we miss one let us know so we can add them to the list. Local honey is good food and good for you and we want to make sure you can get honey that is made close to where you live in New York.
LOOK: Food history from the year you were born
From product innovations to major recalls,
Stacker
researched what happened in food history every year since 1921, according to news and government sources.
More From WZAD-WCZX The Wolf