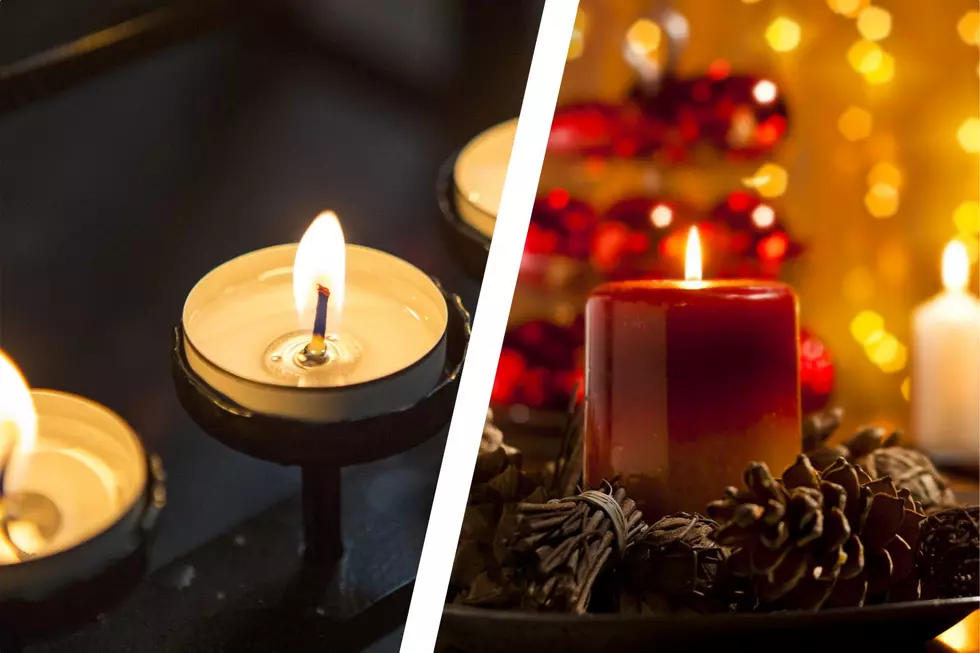 How to find Hand Crafted Candles in the Hudson Valley
Canva / chrisdorney / mpessaris
Chances are you have spent sometime around candlelight this week. Maybe you and your Valentine enjoyed a romantic dinner that included a candle on your table. Or maybe you just set the mood at home because Valentine's Day was a Tuesday.
No matter how it happens we all know that candlelight can set a mood. It can deliver a feeling of relaxation. And to be honest it can also be a welcome break from all the LED lighting in the world. So many people use artificial light sources nowadays. Whether it is a gadget on your photo or a selfy light everyone is trying to change the lighting to set a mood or create a look.
Where to find Natural Candles in the Hudson Valley
I am going to just throw this out there, why not try candlelight? The soft glow is perfect for hiding imperfections that you would be washing out in some artificial filter. If you think I am wrong try this experiment. Go into any room in your home and take a photo under regular lighting then turn off the lights and take that same photo by candlelight only. I think you will be amazed at the result.
Why People Burn Candles
There are a variety of reasons why we light candles. Some of them ward off bugs, others help celebrate a birthday, and of course, there are also candles that make a room smell better. One of the main reasons people light a candle other than the electricity being out is to set the mood in a room. They also help us relax. And now you have discovered they make you look good.
Being a candle fan also allows you to collect candle holders. It can be fun to collect different types. Hudson Valley antique and thrift stores are a great place to look. One of my favorite candles to burn is made by Mole Hollow Candles in Sturbridge, MA. But they aren't the only place you can get hand-dipped candles. As a matter of fact, we have some amazing candle stores right here in New York.
A List of Hudson Valley Candle Shops
Hudson Valley Candle Shops
The Hudson Valley has some wonder candle shops. One of them has been making and burning candles since 1969. Candles never go out of style.
A List of Hudson Valley Bakeries
Best Cookie Bakers in the Hudson Valley
It doesn't matter if you are looking for a traditional cookie or a highly decorated iced sugar cookie the thing you want the most is flavor. When you want tasty dessert cookies that also look amazing hunt down one of these talented Hudson Valley bakers for your next cookie tray. We found cookie makers for you in Orange, Ulster, and Dutchess Counties.
Where to Buy Honey in the Hudson Valley
Hudson Valley Honey Makers
We ask the Hudson Valley where they like to get their honey and they gave us all these selections. Hopefully, we have included your favorite. If we miss one let us know so we can add them to the list. Local honey is good food and good for you and we want to make sure you can get honey that is made close to where you live in New York.
More From WZAD-WCZX The Wolf