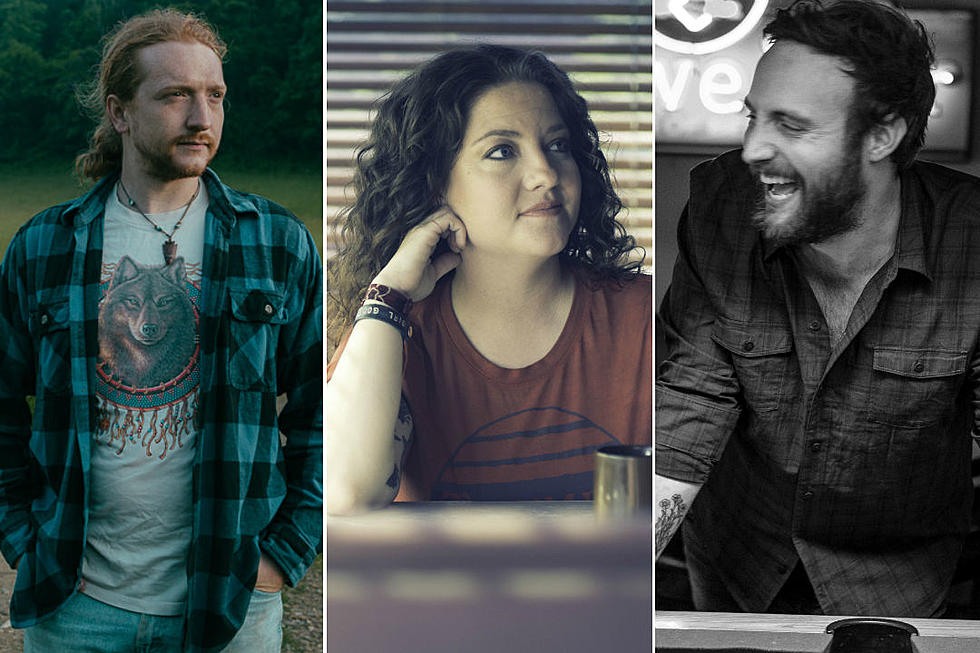 2018 Golden Mic Awards: Vote Now for Best New Live Act
David McClister / John Peets / David McClister
Since 2014, The Boot has hosted the Golden Boot Awards, our very own fan-voted digital awards series, each spring. Beginning in 2018, however, the Golden Boot Awards are moving: Now, they will take place at the end of the year, to better align with the annual news cycle ... and to make way for the all-new Golden Mic Awards.
Recognizing the best in live country and Americana music, The Boot's Golden Mic Awards are debuting in 2018 with nine categories, each featuring staff-selected nominees who rule the stage. This week (April 23-27), The Boot will reveal 2018's Golden Mic Awards categories ... and then, it will be up to you, our readers, to crown the winners.
After each Golden Mic Awards category is revealed, readers will be able to vote for their preferred winner in each category as often as once per hour through 11:59PM ET on May 23. We'll announce the winners on the site the next day, May 24.
There are a number of rising artists making their way through the ranks these days thanks to their killer songs ... and, of course, their stage presence. Read on to meet the 2018 Golden Mic Awards nominees for Best New Live Act.
Singer-songwriter Ashley McBryde has won devoted fans in every venue she's played -- including big-name acts such as Eric Church and Luke Combs, both of whom she's shared a stage with -- thanks to the way she mixes humor, storytelling and music onstage. Fellow new act Devin Dawson was recently nominated for New Male Vocalist of the Year at the 2018 ACM Awards, and his intimate live shows are the ultimate showcase for the former metal band member.
Led by charismatic frontman Brandon Lancaster, Lanco are another up-and-coming force to be reckoned with, especially in live settings, where their talent and passion come through in a big way. Ruston Kelly, meanwhile, brings his singer-songwriter skills set to the stage with an honesty and boldness that keep drawing in fans.
Sibling trio Joseph keep audiences engaged with a rowdy lineup of throwback covers and intriguing original tunes, delivered with their own Portlandesque flair. Canadian singer-songwriter Colter Wall is quickly establishing himself as a force to be reckoned with as well, and he boasts Steve Earle and Rick Rubin among his famous fans.
Vandoliers are a six-piece band who are fiercely proud of their Texas heritage, a passion that comes through in their live shows, which they've perfected on the road with the the likes of Old 97s and Marty Stuart. And Tyler Childers is drawing a dedicated fan following from audiences across the U.S. and Europe thanks to his transparent songwriting, which makes his shows feel like intimate conversations.
The Texas Gentlemen released their first studio album in 2018, but the band has plenty of live experience, having served as the backing band for legends such as Kris Kristofferson and George Strait, among others. This category's final nominee, I'm With Her, is an über-talented trio comprised of Aoife O'Donovan, Sara Watkins and Sarah Jarosz, who bring their collective decades of solo experience to the stage.
Which of these nominees deserves the 2018 Golden Mic Awards' Best New Live Act title? Cast your vote below!
Country Music's Best Live Albums
More From WZAD-WCZX The Wolf