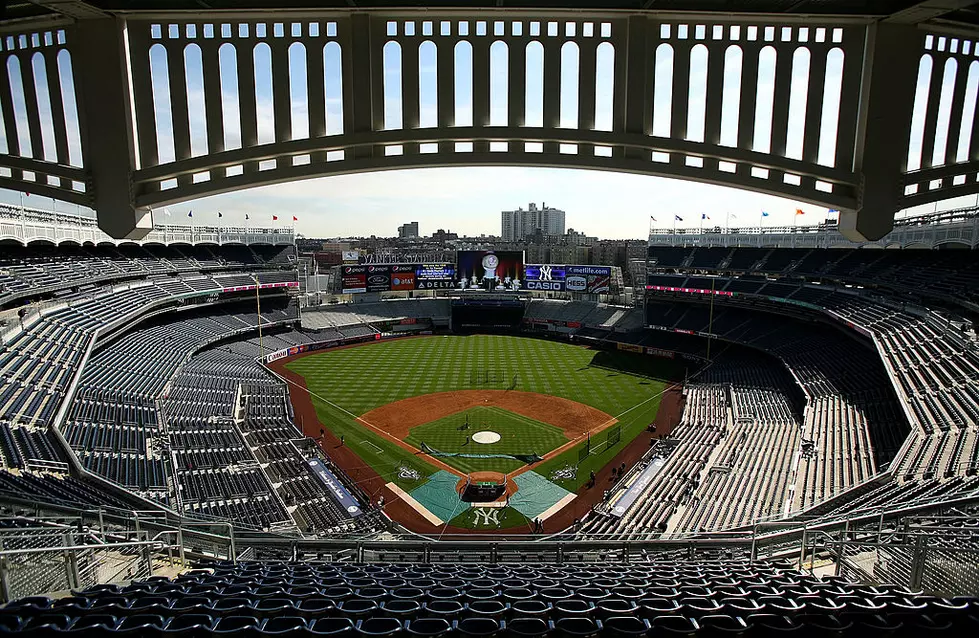 You May Have Seen the New Yankees Shortstop in the Hudson Valley First
Getty Images
For baseball fans around the states, this week is commonly referred to as 'the most wonderful time of the year.' Opening Day is upon us, and soon, America's favorite pastime will take up all of our free time, well mine anyway.
For the New York Yankees, there's been a bit of movement during the off season, the 'crowning' of a new captain, the recently announced news of a partnership with StubHub, and now, the announcement of a new shortstop.
That new shortstop has some Hudson Valley ties.
New York Yankees Rookie Shortstop Has Ties To The Hudson Valley
Yankee fans, and perhaps baseball fans in general have likely been watching the coverage over the past few weeks regarding a young player named Anthony Volpe, and where he would end up for the 2023 baseball season.
A bit of background, Volpe was selected in the first round of the 2019 MLB draft by the Yankees, playing in just over 30 games un 2020 prior to the cancellation of the season due to the onset of COVID.
Fast forward to 2021, Volpe first played in Tampa, and was then promoted to the Yankees minor league team, which happens to be here in the Hudson Valley.
Now on to 2023, the 21 year old was invited to New York Yankees spring training as a 'non-roster player' which meant Volpe was invited to participate in spring training, but was not on the team's 40 man roster....yet.
As of March 26th, Volpe was given the news that he had not only earned a spot on the Opening Day roster, but would be the starting shortstop.
The New Yankees Shortstop & His Hudson Valley Ties
Four players that are alumni of the Yankees minor league team in the Hudson Valley, including Anthony Volpe, were named on Minor League Baseball's 'Top 100 Prospects' list back in January.  Volpe's profile detailed that during his time in the area in 2021, he played 55 games with 15 home runs and with a .286 batting average.  He was later named MLB Pipeline's Hitting Prospect of the Year.
Anthony Volpe, sporting number 11, will open the season on Thursday March 30th against the San Fransisco Giants.
An Inside Look at a NY Yankees Suite Experience
I've been lucky enough to experience many views at Yankee stadium, field level, the bleachers, my old season ticket spot in section 234, even the upper deck has great views, but nothing will ever compare to a luxury suite.
Inside Derek Jeter's New York Castle Compound
Former New York Yankee Derek Jeter placed his spectacular New York castle compound
on the auction block
after several years of being listed for sale with no buyers. Take a look inside!
More From WZAD-WCZX The Wolf