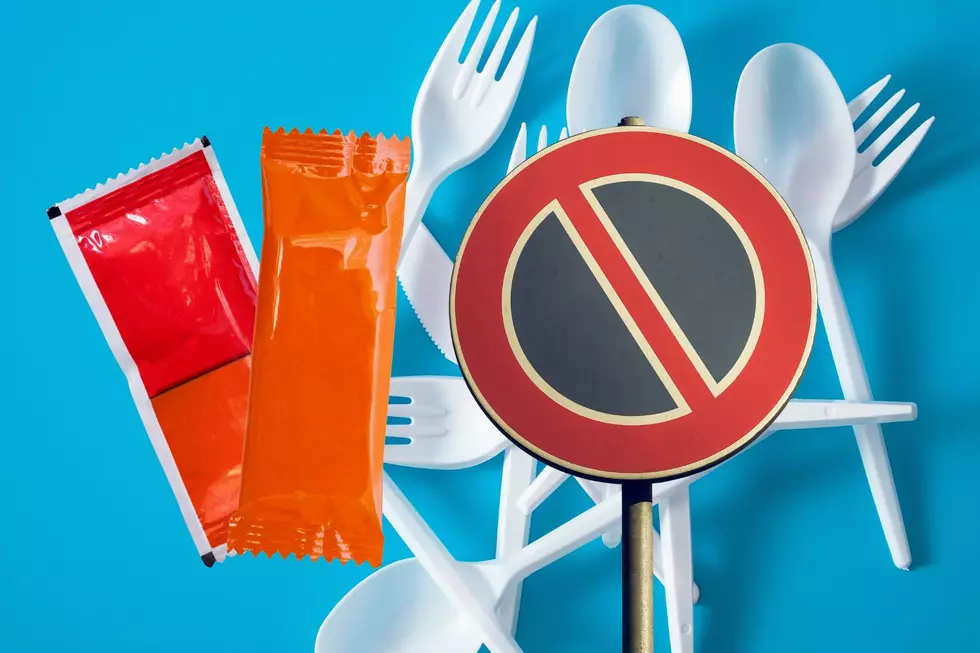 Will the Hudson Valley Outlaw Plastic Utensils and Ketchup Packs?
Canva
It may only be a matter of time before Hudson Valley restaurants are forbidden to give out plastic utensils and condiments.
The Hudson Valley was one of the first places in the Empire State that outlawed styrofoam containers. Could plastic forks be next?
There has been a movement by many people in New York to abolish single-use utensils and plastic ketchup packets. Ever since the beginning of the pandemic, take-out orders have skyrocketed. Even though restaurants have been fully reopened for over a year, many customers still prefer to get delivery. Because of this, many environmentalists have been concerned about the rise of extra "stuff" that's started to clog up landfills.
Over the past few years, the New York State Department of Environmental Conservation has been vocal about the issue, urging restaurant patrons to decline any plastic utensils when picking up food to go. Now, the New York City Council has passed the "Skip the Stuff" bill. According to Gothamist, the legislation essentially bans restaurants from supplying customers with single-use items unless they're specifically requested.
Several Hudson Valley towns seem to always be at the forefront of environmental issues. Dutchess County instituted a styrofoam ban way before it became a statewide law. New Paltz was also way ahead of the rest of New York when it forbid stores to hand out single-use plastic bags. So it would seem to make sense that it's only a matter of time before the Hudson Valley sees a similar ban on takeout utensils and plastic condiment packages.
Unless I'm eating in the parking lot, I have no need for plastic knives and forks when picking up food. Many local restaurants have an option when ordering online that allows you to decline the utensils, but even though I select it, the restaurant usually just throws them in anyway. And as for those ketchup packs, you can keep those too. I've got a drawer full that should last through the next extinction.
What do you think about plastic forks and knives? Do you think restaurants should be handing them out or not? Let us know your thoughts in the comments section below or on our Facebook page.
Five Things Banned or Illegal in New York
These are five things that New York has either banned or made illegal in the state in the last five years.
These 15 Reptiles Are Illegal To Own As Pets In New York State
More From WZAD-WCZX The Wolf