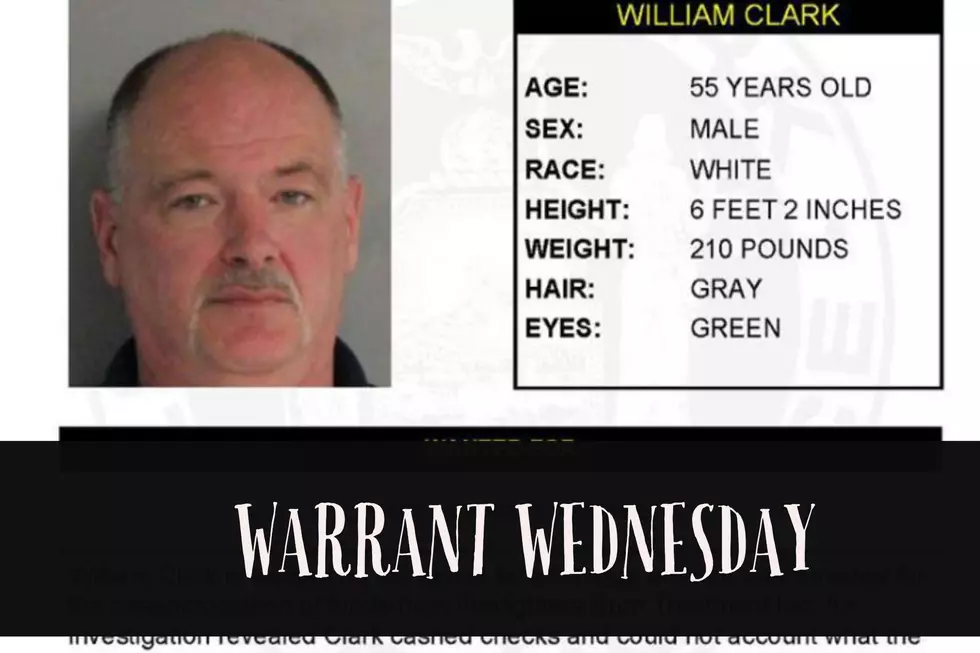 Warrant Wednesday: Sullivan County Man Wanted For Grand Larceny
New York State Police
It's another week and, unfortunately, there are more outstanding warrants throughout New York that the NY State Police have issued. But they can't apprehend these individuals with our help. Here's where you and I come in, the New York State Police post these warrants on their Facebook page and they ask that we please share the information.
While we have highlighted only one individual here, you can see all of this week's outstanding warrants below.
New York State Police Troop F, Liberty, are looking for 55-year-old William Clark for grand larceny. According to the NY State Police, Clark was arrested for misappropriation of funds from Firefighters Burn Treatment after an investigation revealed that he could not account where the money went after he cashed checks. He has not returned to court to answer the charges or reimbursed the missing money, In addition, the Orange County Sheriff's Office is looking for him.
Anyone with information as to the whereabouts of this individual should contact the NY State Police ASAP. You should not take any police-action yourself other than to contact the NY State Police at (845)292-6600 or email Crimetip@troopers.ny.gov.
Do you recognize anyone from these past Warrant Wednesday videos?
More From WZAD-WCZX The Wolf