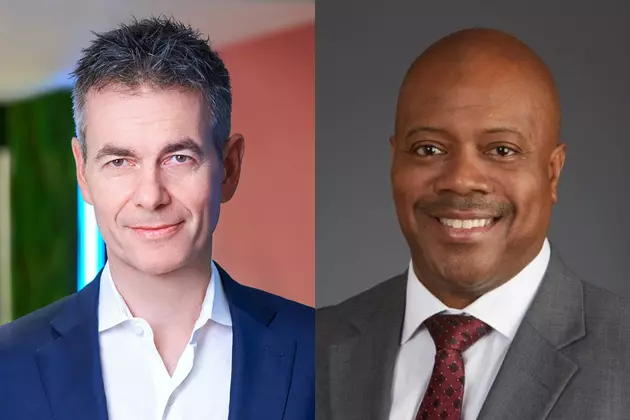 Warner CEO, Supreme Court Justice to Give Commencement Speeches
SUNY New Paltz
Two very powerful alums will be making their way back to the Hudson Valley for a memorable commencement weekend later this month.
SUNY New Paltz will be celebrating the graduating class of 2023 on Saturday, May 20 and Sunday, May 21. The Undergraduate Commencement Ceremony takes place over two days, with the College of Liberal Arts & Sciences receiving their diplomas on Saturday and the School of Business, School of Education, School of Fine & Performing Arts and School of Science & Engineering walking down the aisle on Sunday.
Because there will are two different ceremonies, there will also be two different commencement speakers. On Saturday, Judge Kevin R. Bryant will address the graduating class. The New York State Supreme Court Justice of the Third Judicial District of New York graduated SUNY New Paltz in 1993 as a Political Science major before receiving his law degree from Albany Law School in 1998.
Another alumnus of SUNY New Paltz has been tapped for Sunday's ceremony. Warner Music Group CEO Robert Kyncl graduated from the college in 1994. As an immigrant from the Czech Republic, Kyncl says his time at SUNY New Paltz opened up a whole new world and also was the place where he met his wife, Luz, who was a psychology major.
In 2018 the couple established their own Computer Science & Engineering Scholarship Fund which offsets tuition costs for students, especially women and minorities, seeking careers in science, technology, engineering, mathematics and related industries. Kynch says the fund is a way to pay their college experience forward.
As immigrants, we're both deeply thankful for the experiences that this great school gave us. Together, Luz and I are committed to helping the next generation of students access the same opportunities. I'm grateful to receive this honor and look forward to returning to this wonderful institution to celebrate with the Class of '23.
Marist College will also hold its commencement ceremony on Saturday, May 20 featuring an address by Diary of a Wimpy Kid author, Jeff Kinney. On Sunday, May 21 the Vassar College graduation will honor Dr. Margaret "Peggy" Hamburg, a nationally recognized public health expert. Finally, on May 27 United States Senator Reverend Raphael Warnock will serve as a commencement speaker at Bard College.
Take a Look! The 12 Most Stunning College Campuses in Upstate NY
Throughout New York State, our college campuses run from the urban blocks-long, wooden and brick ones in New York City, to the sprawling college campuses which dot Upstate New York from the Hudson Valley to Buffalo. We list here the dozen most stunning campuses in Upstate.
The Most Competitive Colleges In New York State
More From WZAD-WCZX The Wolf