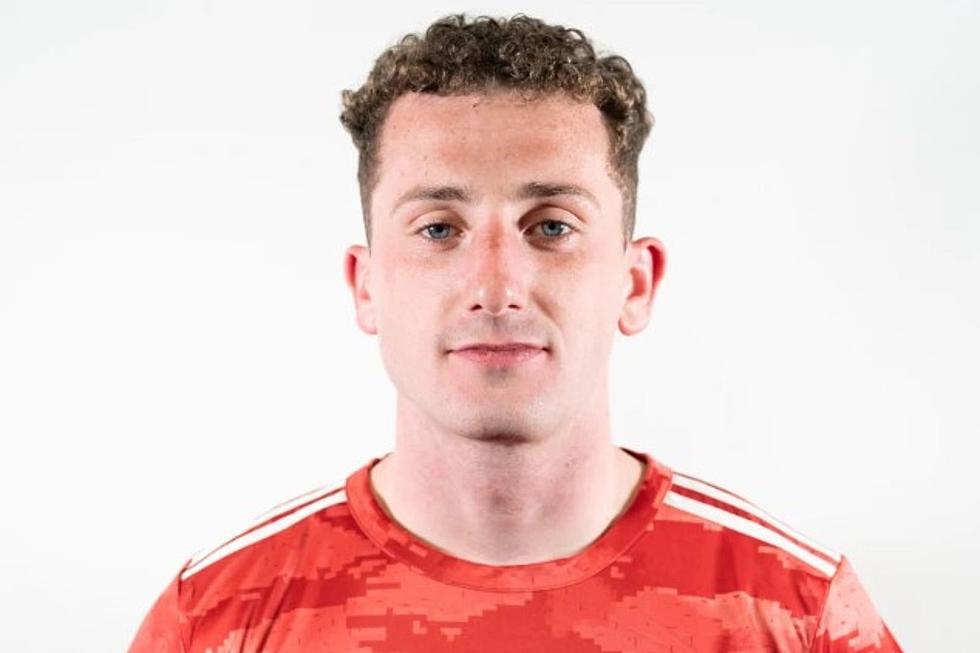 Wappingers Falls Soccer Standout Follows Big Brother, Signs Pro Contract
Red Bull II/ FAcebook
It's a "family affair" when it comes to playing soccer in the pros!
Over the years we've shared how proud we are of how the Hudson Valley is quickly becoming an area that major soccer organizations are paying close attention to.
Hudson Valley Soccer Spotlight
Organizations like the Red Bulls have been known to scout Dutchess County for the next big stars in soccer and it's official, they have found another star on the rise.
Dylan Sullivan
Sullivan, a graduate of Roy C. Ketcham High School in the Wappingers Falls School District has just signed an "MLS NEXT Pro" contract to join the New Jersey-based Red Bull developmental team according to Yahoo. Signing a contract like this is the next step for Sullivan who now has a direct path to the Red Bull's first team in the MLS.
Sullivan, now 22, has been playing soccer for years with one goal, to make it to the pros!!
Sullivan told Yahoo,
"There are goals I want to reach, but the best way to approach that for me is to focus on each day and accomplish the small things I have set in front of me, I want to live in the moment and get those small wins each day, and it usually adds up to something big."
Sullivan has been associated with the Red Bulls since 8th grade as he played in their academy program before he went on to Clemson University and helped them win the 2021 NCAA Division I men's soccer championship in 2021.
Tyler Adams
Sullivan is now on a similar path that his older brother Tyler Admas traveled just a few years ago. Adams, who is currently playing for Premier League club Leeds United and was also named the captain of the 2022 men's U.S. World cup team last year, also signed a similar contract with the Red Bull organization when his career was just getting started.
Dutchess County the Hudson Valley Soccer Capital?
The Red Bull soccer organization has scouted Dutchess County for talent for years and with Sullivan singing a contract he also joins Matthew Mahoney, another Roy C. Ketcham High School graduate, and Curtis Ofori, a 17-year-old from Wappingers Falls who signed a "homegrown" contract with the first team back in December.
12 Foods That Knock it Out of the Park at Yankee Stadium For the 2023 Season
Peep 4 new items and 8 returning classics that are on the Yankee Stadium food lineup for the 2023 season.
12 of the Hudson Valley's Favorite Places for Breakfast
12 of the best places to grab breakfast according to Hudson Valley "Foodies".
More From WZAD-WCZX The Wolf