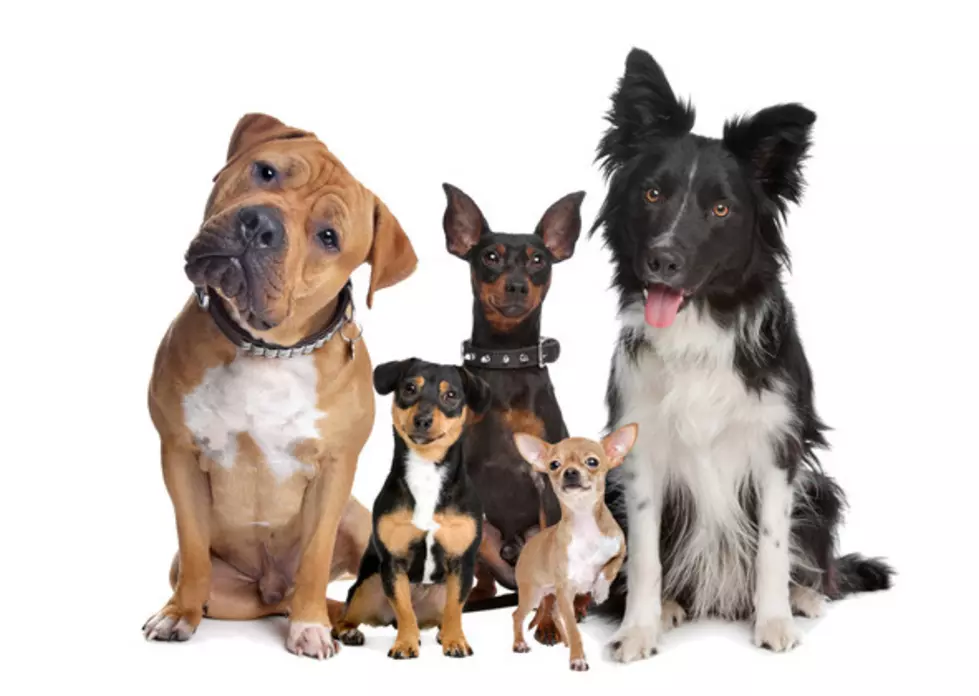 Top 3 Valentines Day Gifts for Pets
Zoonar/Erik Lam
54% of people with pets are giving them a Valentine's gift this year.
Yes more than half of pets owners will spoil their pet this Valentines Day, but how and what do you get the pet in your life?
Here are some great gift ideas for pets this year, thanks to US Magazine:
2. Love Cuddler Dog Bed will cost you $33 and the dog in your life will sleep better than ever before in this bad boy.
And number 1 for cats, Pinot Meow Cat Wine, yes cat wine is available and is safe for cats. It's made with organic catnip and beets and will cost you $10 a bottle.
And number 1 for dogs, Pink Puppy Bandana which will have your pup looking festive. It costs $10.
If you have a dog or cat hopefully you didn't forget them on Valentines day....who am I kidding...I have a hard enough time remember to get my wife something.
Happy Valentines day to my loving and forgiving wife Jamie!
More From WZAD-WCZX The Wolf