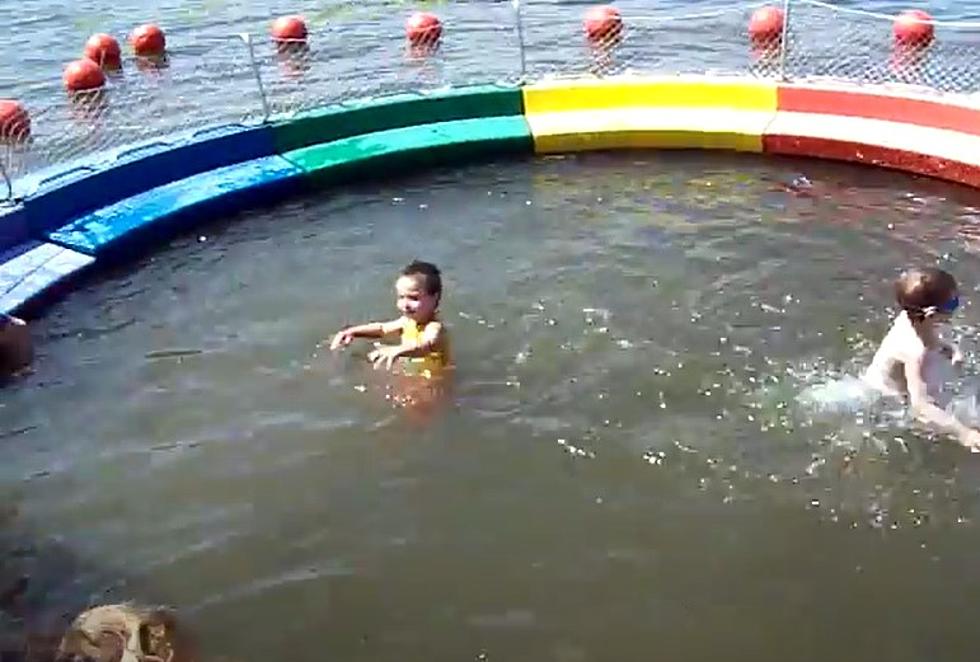 There's a Floating Pool in the Hudson River That Anyone Can Use
YouTube/thesurfr
If I told you that there was a public river pool located in the Hudson Valley would you swim in it?
There are no reservations needed and it doesn't cost a dime to go swimming in a rainbow-colored pool that floats in the Hudson River. The pool is one of the Hudson Valley's best-kept secrets and tends to elicit some strong opinions from people who find out about this hidden gem.
The river pool was erected in 2007 and since then it has been used by over 15,000 area children who swim in it each summer. The unique rainbow pool was the brainchild of singer and environmental activist Pete Seeger who believed that if children were seen swimming in the river, people would be moved to keep it clean.
While many people love the idea of being able to use the river in this way, others have expressed unease at letting their children swim in the river. In 2011, the New York State Department of Health shared that those who swim in rivers could potentially be exposed to dangerous bacteria and parasites. They suggest that swimmers avoid putting their heads underwater or swallowing river water, two things that may be difficult for children to avoid while swimming. The Department of Health shared recommendations for those who do enjoy swimming in rivers to follow. They say to shower and wash hands right after swimming to remove any bacteria or parasites.
The free rainbow pool is located at the north side of Pete and Toshi Seeger Riverfront Park, in Beacon, NY. The pool was recently opened for the season and will remain in the river until September. Visitors are welcome Tuesday through Sunday from 12:00 pm to 6:00 pm, weather permitting.
The Most Expensive House for Sale in Dutchess County History
At $45,000,000, Ledgerock is the most expensive residential property for sale in Dutchess county. Ever.
Most Expensive House in Newburgh Has a Batting Cage
The most expensive house currently for sale in Newburgh, NY in Orange County has a pool, river views, a movie theater, and batting cages.
More From WZAD-WCZX The Wolf