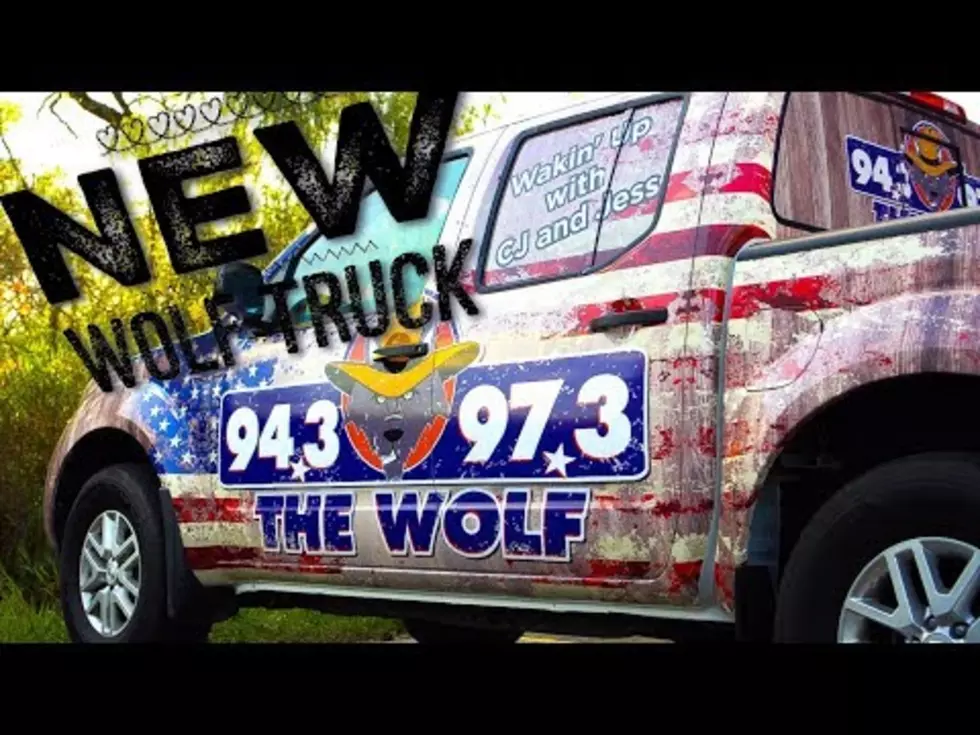 The New Wolf Truck is Here
Jackie Corley
It's always an exciting day when you get a new vehicle. You've done the research, picked the options, and decided on the color. Now, all you have to do is wait for it to arrive. That's exactly what we've been going through here at The Wolf.
While we loved the original Wolf Truck, it was time to say goodbye. We looked at makes and models, figured out what we needed a new vehicle to be able to do, and then the biggest decision of all, what should it look like.
We're not just talking paint color here, we are talking about a vehicle wrap, which I can't figure out how they do, but I digress. Should we have pictures on the truck, what should be written on it, what's the color theme? So, after more than 6 months of meetings, we are proud to introduce you to the new Wolf Truck! I am so excited!
While I am sure you are happy for us, you may be wondering why we are making such a big deal about this? The reason we want to make sure you know what the new Wolf truck looks like is because simply by spotting it in traffic, in a parking lot, etc, could win you some goodies. We'll have more details for you soon.
Bonus Video
More From WZAD-WCZX The Wolf