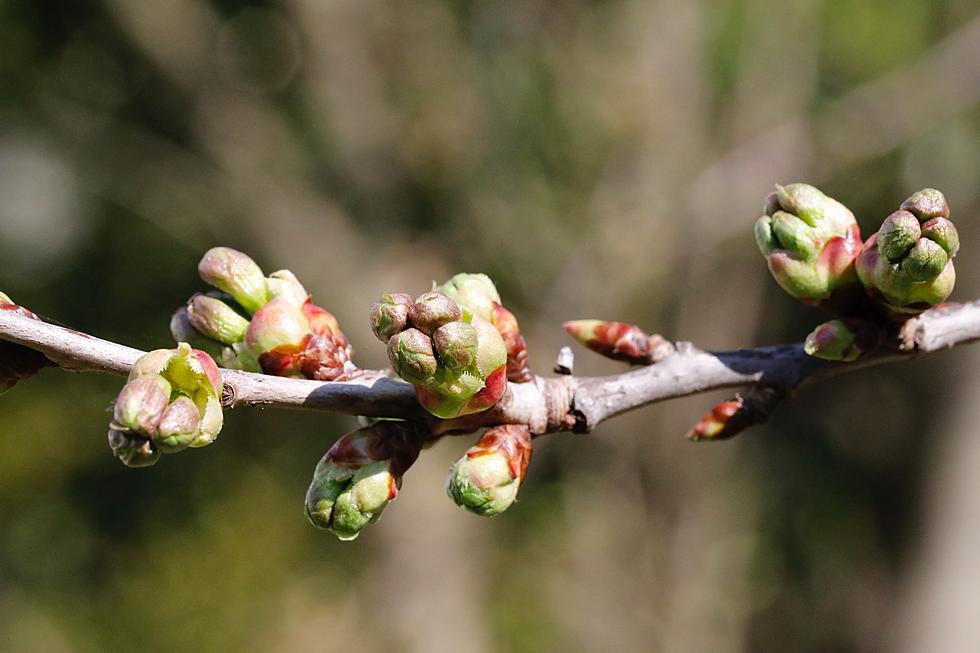 Show Us Your Buds 2021 Contest Rules
)Photo by Georg Eiermann on Unsplash
TOWNSQUARE MEDIA, LLC
Wolf Show Us Your Buds (the "Contest") on 97.7/97.3 The WOLF
Contest Official Rules
By entering the Contest, you agree to be bound by these Official Rules and to comply with all applicable laws and regulations.
NO PURCHASE OR PAYMENT OF ANY KIND IS NECESSARY TO ENTER OR WIN THIS CONTEST. A PURCHASE OF ANY KIND WILL NOT IMPROVE YOUR CHANCES OF WINNING.
THIS CONTEST IS VOID WHERE PROHIBITED BY LAW. OPEN ONLY TO LEGAL RESIDENTS OF THE 48 CONTIGUOUS UNITED STATES WHO HAVE REACHED TWENTY-ONE (21) YEARS OF AGE AS OF March 22, 2021.
1. SPONSOR: The sponsor of the Contest is Townsquare Media, LLC (the "Sponsor") with offices at 2 Pendell Road, Poughkeepsie, NY 12601.
2. PRIZE: The prize of the Contest consists of the following: (a) $500 gift certificate to Wallkill View Farm Market. The winner is not permitted to substitute the prize for its cash equivalent. The Sponsor reserves the right to substitute any or all of the prizes with any article or service of similar or greater value at its sole discretion. Prizes may not be assigned or transferred.
3. HOW TO ENTER: You may enter the Contest by going to the participating radio station's mobile app, selecting the menu located in the upper left hand corner of the app (3 lines stacked), and selecting the "Submit Photo/Video" option. The participant will then select the "Submit Photo or Video Now" option. This will allow participants to choose photos or videos from their library or take a photo or video. By entering this Contest, you agree to be bound by the Contest Official Rules. All entries, as well as all copyrights thereto, will become the property of Sponsor. Sponsor will not be responsible for lost, stolen or misdirected entries. Your entry must be submitted within the Entry Period (set forth in Section 6) or it will be deemed void. Sponsor and Wallkill View Farm Market reserve the right to deem void and disqualify any entry for any reason, in its sole and absolute discretion, and without notice. The winning entry will be chosen by the sponsor. There will be one winner picked at random from the submissions to 97.7/97.3 The WOLF. The personal information that you submit will be subject to Sponsor's privacy policy. Sponsor may use the information you submit to offer you information on other offers or products or services. For a copy of Sponsor's privacy policy please go to https://hudsonvalleycountry.com/privacy/.
Multiple entries are NOT permitted.
4. ONLINE ENTRIES. The winning online entry will be deemed to have been submitted by the authorized account holder of the e-mail address from which the entry was made. The authorized email account holder is deemed as the natural person who is assigned to an e-mail address by an internet access provider, service provider or other organization that is responsible for assigning e-mail addresses or the domain associated with the submitted e-mail address. Sponsor shall not be responsible for incorrect or inaccurate transcription of entry information, technical malfunctions, lost/delayed data transmission, omission, interruption, deletion, defect, line failures of any telephone network, computer equipment, software, inability to access any online service or web site, inability to submit the online entry form, or any other error or malfunction, or any injury or damage to entrant's or any other person's computer related to or resulting from participation or downloading any materials in the Contest, or for late, lost, illegible or misdirected entries. If this Contest or any web site associated therewith (or any portion thereof) becomes corrupted or otherwise does not permit entry in the Contest, or if infection by computer virus, bugs, tampering, unauthorized intervention, actions by entrants, fraud, technical failures, or any other causes, in Sponsor's sole opinion, corrupt or affect the administration, security, fairness, integrity, or proper operation of the Contest, Sponsor reserves the right, at its sole discretion, to disqualify any individual implicated in such action, and/or to cancel, terminate, modify or suspend this Contest or any portion thereof. Any attempt by an entrant or any other individual to deliberately damage any online service or web site or undermine the legitimate operation of the Contest is a violation of criminal and civil laws and should such an attempt be made, Sponsor reserves the right to seek damages and/or other remedies from any such person to the fullest extent permitted by law.
5. ELIGIBILITY: The Contest is open to all residents of the 48 contiguous United States who have reached twenty-one (21) years of age as of March 22, 2021. Persons in any of the following categories are not eligible to participate or win a prize: (a) persons who from and after March 22, 2021 were or are employees or agents of Sponsor or prize supplier (Wallkill View Farm Market) or its affiliates, parent, subsidiaries, or the service agencies or independent contractors of the above organization(s); (b) persons who are engaged in the development, production, distribution of materials, or drawing of winners for this Contest; and (c) persons who are immediate family of or who reside in the same household as any person in either of the preceding categories. (d) Photos submitted must be of any kinds of flowers, buds, etc.
6. WINNER NOTIFICATION; REQUIRED RELEASES: A representative of Sponsor will select the winner randomly. The winner will be selected and notified on or shortly after April 12, 2021. The winner will be notified by e-mail and/or a phone call. In the event that Sponsor cannot reach the winner within one (1) day after it attempts to notify the winner, Sponsor will select a new winner according to these rules. Additionally, if the winner is ineligible, it will be deemed as if the winner has rejected the prize, and Sponsor will select a new winner.
To claim the Prize, the winner must:
(a) confirm receipt of the notice by return email; and
(b) complete, sign and return a Winner Affidavit & Release form (to be provided by Sponsor), a 1099-MISC IRS tax form (to be provided by Sponsor) and such other documentation (if any) requested by Sponsor.
7. ENTRY PERIOD: The Contest begins on March 22, 2021 and ends April 11, 2021. All entries must be received by 11:59 p.m. Eastern Time on the last day of the promotion.
8. ADDITIONAL CONDITIONS: Sponsor reserves the right to terminate the Contest if fraud, technical failures or any other factor beyond Sponsor's reasonable control impairs the integrity of the Contest as determined by Sponsor in its sole discretion. At its sole discretion, Sponsor may disqualify any person whom it considers to have intentionally violated the Official Rules or any element of the Contest. By participating, entrants agree: (a) to be bound by the Contest Official Rules and the decisions of the person or persons who select the winners, and (b) to release and hold harmless Sponsor, its affiliates, subsidiaries, and independent contractors, and their respective directors, officers, employees, and agents, including advertising and promotion agencies, from any and all liability with respect to acceptance, possession or use (or misuse) of the prizes or participation in the Contest.
9. USE OF NAME, LIKENESS, ETC.: By entering the Contest, you hereby acknowledge and agree that Sponsor and Prize Provider (each a "Sponsor Entity(ies)") shall have the unlimited right in perpetuity and throughout the world to use and publish your name, voice, city, state, likeness, photograph, video, biographical and prize information, and other elements of your persona and identity, in all media now known or hereafter developed, for all purposes of this Contest, as well as for all general marketing, advertising, promotional, commercial tie-in, merchandising, and other business purposes of Sponsor Entities, all without notice or compensation to you.
10. ENTRANT RELEASE: By entering this Contest, you forever release and discharge, and agree to hold harmless, all Sponsor Entities from any and all claims, causes of action, liabilities and damages: (a) for personal injuries, death, loss of or damage to personal property, and/or other harm or loss of any nature whatsoever sustained by anyone or anything in connection with your submission and participation in the Contest; and/or (b) for libel, defamation, invasion of privacy, violation of the right of publicity, infringement of copyright, or violation of any other personal or property right based upon, arising out of, or relating to any exploitation of your video (including your likeness and appearance embodied therein) by any Sponsor Entity pursuant to the rights grant set forth above.
11. TAXES: Taxes (federal, state, and local) are the sole responsibility of the winner. Sponsor reserves the right to withhold and deduct such taxes and charges from the prize if and to the extent required by law.
12. WINNERS LIST: For the name of the prize-winner, available after April 15, 2021, please send a separate, self-addressed stamped envelope to 'Wolf Show Us Your Buds c/o Townsquare Media LLC, 2 Pendell Road, Poughkeepsie, NY 12601.
13. COPY OF THE RULES: To obtain a copy of the rules, please send a separate, self-addressed stamped envelope to 'Wolf Show Us Your Buds.' c/o Townsquare Media LLC, 2 Pendell Road, Poughkeepsie, NY 12601.
14. APPLICABLE LAW: These rules are governed by the laws of the State of New York without giving effect to conflicts of law rules.
15. PRIZE PROVIDER: Wallkill View Farm Market
More From WZAD-WCZX The Wolf