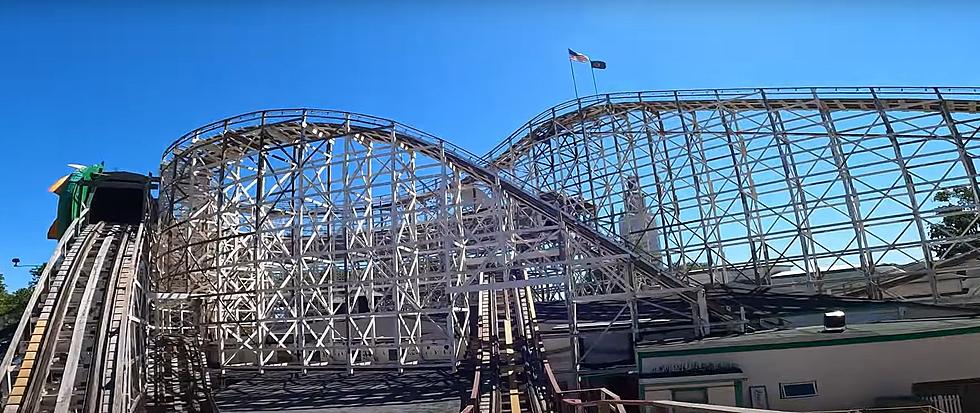 Rye Playland Opens for its Historic 95th Season
Youtube-Coliwood Studios
Everyone knows when you're a kid that there are a handful of things that you do and experience that always hold a special place in your memories. One of those places for me is the legendary Rye Playland. Located in Rye, New York in Westchester County, this amusement park this past weekend opened for the season, its 95th year in operation.
I remember going to Rye Playland for the first time with my grandparents, I couldn't have been older than 6 or 7 years old. I remember thinking that Rye Playland was every bit as great as Disney. Even though it has been many years since I last visited the famed amusement park, it's great to see that it's still bringing joy to people of all ages all these years later.
What to Expect this Season at Rye Playland
As is every year, you can expect to see many of the famed rides and attractions at the park. This year though you can also expect to see some interesting and fun new attractions.
The first of these new attractions you will be able to find right in the beginning of your experience for the day as Rye Playland is debuting their new 'Fountain Plaza Show'. The show is a combination of water and light display synchronized with music in order to properly welcome all guests coming to the park.
The Park later this season will also be opening a new experience to parkgoers. That new experience is called the 'Play! Verse- An Immersive Adventure'. The Play! Verse is described as...
having various creative room designs for visually interactive and dynamic photo ops.
Many classic rides and attractions will also be open such as the Gondola Wheel, the Super Flight coaster, the forever favorite Bumper Cars and of course you not forget about taking a ride on the Dragon Coaster.
New Dining Experiences at Rye Playland
Rye Playland this year is also introducing a new experience that certainly will excite many or at the very least, many parents of children at the park.
Later this season, Tiki Beach will be opening and offering 'an upscale eatery with indoor and outdoor seating'. Right next to Tiki Beach, you will also be able to find 'Captain Lawrence Beer Garden'.
This is also in conjunction with the already existing Playland Beach right along the Long Island Sound, the brand new 'Playland Pool' and the also new 'Playland Paddle Boats' which you can use to set out on your own adventure.
All of this and so much more are and will be present at Rye Playland all season. Other experiences like fireworks shows will also be happening on select days throughout the season. Of course, you will be able to play some classic games when visiting the Arcade and as always, there will be plenty of chances to do some shopping.
From all accounts, it seems like the 95th year for Rye Playland is set to be its biggest yet. Makes me wonder what could be in store for the magic number 100. That's a topic for another day though and there's enough going on that we'll already have our hands full this year. Guess that means there's only one thing left to do; I got to get my ticket.
Massive World-Class Dinosaur Theme Park Planned For Hudson Valley
Another Hudson Valley hometown is in the running to be the site of a massive world-class dinosaur theme park.
5 Cheeseburger Facts to Make EveryDay Cheeseburger Day
The Ridiculous Reasons Why These Wappinger Falls, NY Rescue Pups Aren't Getting Adopted
Have you heard of Black Dog Syndrome? BDS is, according to Petfinder, "When black-colored dogs spend more time waiting for their new home than their lighter-colored kennel mates." And it seems to be a current issue animal rescues in the Hudson Valley, like CARE of DC, are experiencing.
More From WZAD-WCZX The Wolf