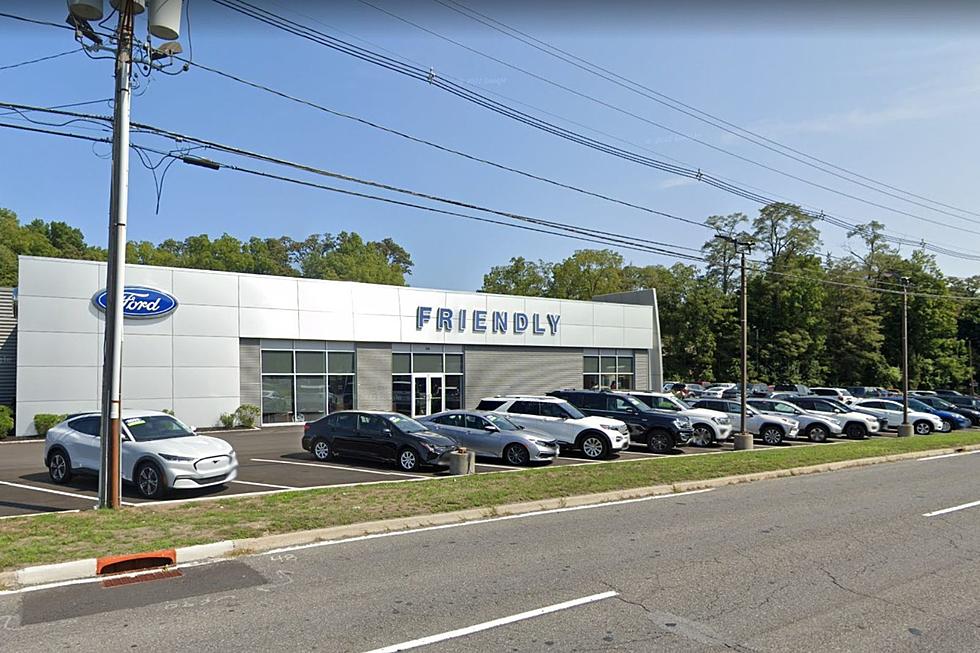 Route 9 Poughkeepsie Car Dealership Sold to New Owners
Google Maps
The car dealership landscape in Dutchess County has gone through a big change.
If you've spent any time driving up and down Route 9 in Dutchess County, you already know that there are numerous car dealerships from Rhinebeck to Fishkill. At last count, there were at least 7 or more to choose from when the time comes for you to enter the car market.
From new to used cars most of the dealerships have something for everyone to choose from and one of those dealerships has announced that they have changed names and merged with another popular dealership.
Sign Change on Route 9 in Poughkeepsie
Just last week while I was waiting for my coffee order at Dunkin' on Route 9, I noticed across the street that the Friendly Ford car dealership was in the process of taking down the Friedly Ford signs on the front of the car dealership building.
Wondering what was going on I decided to look them up online to see if I could find any information on what was going on and as soon as I typed "Friendly Ford" into my browser I was taken directly to the Healey Brothers websites.
Friendly Ford Changes Ownership
After researching a bit more I found that Healey Brothers has announced on Facebook that they have purchased Friendly Ford and decided to merge two dealerships into one. Beginning April 1st Helay Brothers will combine the newly acquired Friendly Ford with its Beacon Ford location, "creating a single, larger Ford dealership for Dutchess County!" according to a Facebook post. The new location is located at 2250 South Road (Route 9) in Poughkeepsie, NY.
Details of the Friendly Ford sale haven't been made public yet but after reaching out to the folks at Friendly Ford, they did confirm the change and wanted to remind customers that their Friendly Honda location remains open on Route 44 in Poughkeepsie, NY.
Healey Brothers
The acquisition of Friendly Ford adds another name to the growing number of car dealerships that the Healey group has across the Hudson Valley. Healey currently has 9 dealerships across the Hudson Valley including Ford in Poughkeepsie and Goshen, Chevrolet in Poughkeepsie and Middletown, Chrysler Dodge Jeep Ram in Beacon, Kia in Newburgh, Mitsubishi in Middletown, Lincoln in Goshen and Hyundai in Beacon.
Ford in Poughkeepsie, NY
Healey Ford in Poughkeepsie is now accepting service appointments for current and new customers online or by calling 845-831-1400.

6 Things That Are No Longer in Cars
Things you don't find in cars anymore.
5 Hudson Valley Businesses We Would Miss Most if we Moved Out of Town
Five Hudson Valley businesses we would miss if we moved out of the area.
More From WZAD-WCZX The Wolf