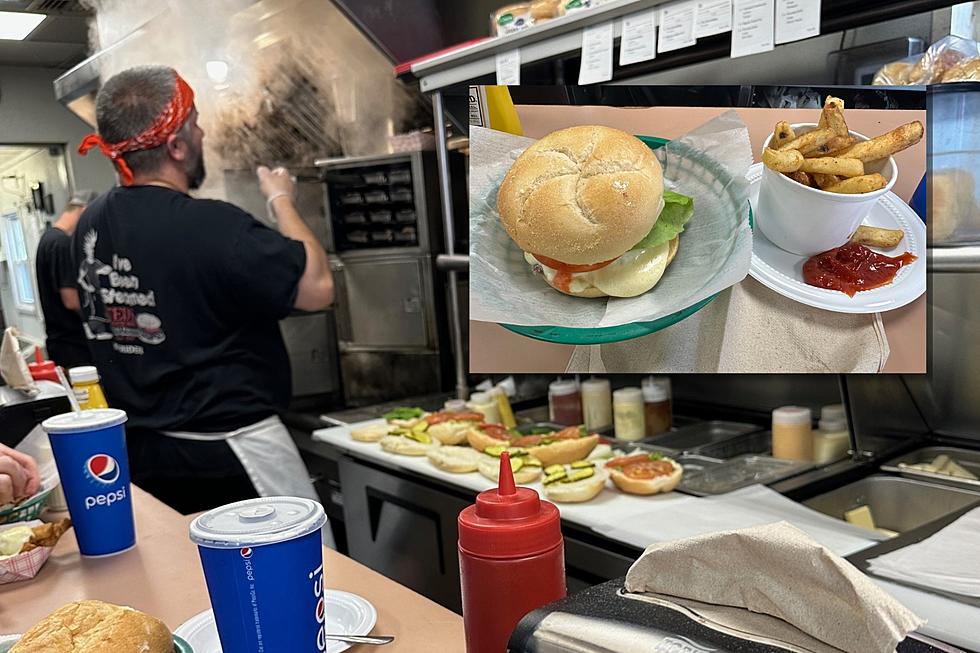 Road Trip to a Legendary Steamed Hamburger Mecca in Connecticut
A. Boris
You haven't lived until you've had a steamed hamburger.
I recently found myself on an unplanned trip to Connecticut. As I was plotting out my route I became elated when I realized that I would be traveling right past one of my favorite burger joints on the east coast with a unique way to cook up the perfect cheeseburger every time.
It's likely that you've never had a steamed hamburger. In fact, many people have never even heard of a steamed burger. There are very few places in the country that make these specialized burgers and most of them are located in central Connecticut. The most famous is a place called Ted's Restaurant which still uses the same custom-made steamer boxes that it did when it opened in 1959.
What is a steamed burger?
Ted's Restaurant cooks up their steamed burgers to order by putting a burger patty into a specialized tray that is closed up in a steamer box. Instead of frying or grilling, the meat is cooked with steam, which causes the fat to bubble up and out of the patty, creating a moist and extremely flavorful burger. A proprietary cheddar cheese blend is also melted in the steamer box and poured over the burger just before it's served. The cheese has a similar consistency to mozzarella and completely engulfs the burger. You can get a single, which is served on a soft Kaiser roll, or a double, where two patties are placed side by side on a long roll.
Each burger is made to order and customers can choose from a long list of toppings to customize their burgers. The fries at Ted's are also some of the best I've ever had. Crispy on the outside and soft in the middle, they're sprinkled with a generous amount of salt and, along with a birch beer on tap, is the perfect complement to this truly unique burger.
Where is Ted's?
Ted's Restaurant is located in Meriden, Connecticut at 1046 Broad Street. There's no parking lot and limited on-street parking, so getting there before the lunch rush is usually a good idea. The place is also very small with only a few booths and a small counter, but during the summer there is some outdoor seating.
It's been at least 15 years since I've been to Ted's and I'm happy to report that it's exactly the same now as it was then, and most likely exactly the same as it was when it opened in the 1950s. The customers are an interesting mix of blue-collar locals with the occasional visiting Food Network viewer in search of the burger they saw on TV. The staff is super friendly and patient and always willing to give newbies suggestions on toppings and explain how those steamed burgers are made. I do suggest checking out the menu online before going inside so you don't feel pressured into making a decision before completely digesting everything that's available.
I'm certainly not going to make the mistake of waiting until I happen to be in town to visit Ted's again. This steamed hamburger destination is certainly worth a one-and-a-half-hour road trip from the Hudson Valley on its own.
5 Incredible and Local Hudson Valley Burgers
You Can Only Get These Amazing Burgers in the Hudson Valley
5 Cheeseburger Facts to Make EveryDay Cheeseburger Day
More From WZAD-WCZX The Wolf