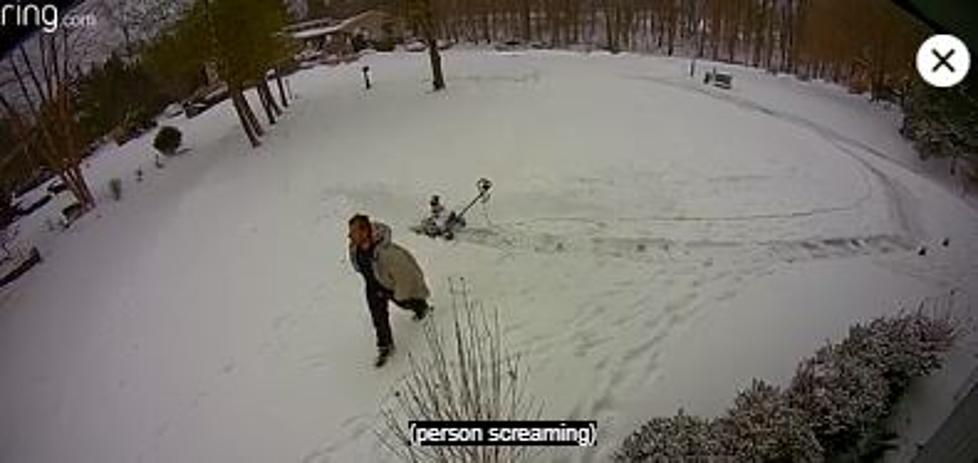 Resident Fleas During Shootout in New City, New York Suburb
New York Post
One Hudson Valley resident's backyard was turned into a warzone and it was captured on a Ring camera.
We're naïve to think that gun violence and shootings only occur in larger cities like Manhattan, Newburgh, or even Poughkeepsie. Those cities do have their share of gun crime but sometimes that gun violence can filter to some more residential neighborhoods. Sometimes they happen when you least expect it like broad daylight while you're blowing snow from your driveway.
Rockland County is one of the wealthiest counties in New York State. The median household income is over $90,000. They're just right below Putnam and Westchester county. It's not a place where you would think to hear random gunshots while you're in your very own backyard.
According to the New York Post, five people were put into custody after multiple gunshots rang out in a neighborhood in New City, New York. The Post reports that shots were heard around 1:45 p.m. and the site of the shooting was at a house being rented out from Air BnB to film a rap video.
The video is turning a lot of heads is getting a lot of viral attention. Is it safe to have strangers in and out of your neighborhood at a rented house? Some homeowners in the area are probably wondering after this horrific scene.
Watch as a neighbor runs away from the shots when he finally realizes what's going on. You can see the alleged perpetrators in the top left corner of the video.
7 Of the Most Unsafe Streets in Newburgh, New York
There are the 7 Most unsafe streets in Newburgh according to Crime Grade.
New York's Most Notorious Serial Murders & Where They Killed
Here is a list of New York's most notorious murderers. The list was created with information compiled by Murderpedia.org
More From WZAD-WCZX The Wolf