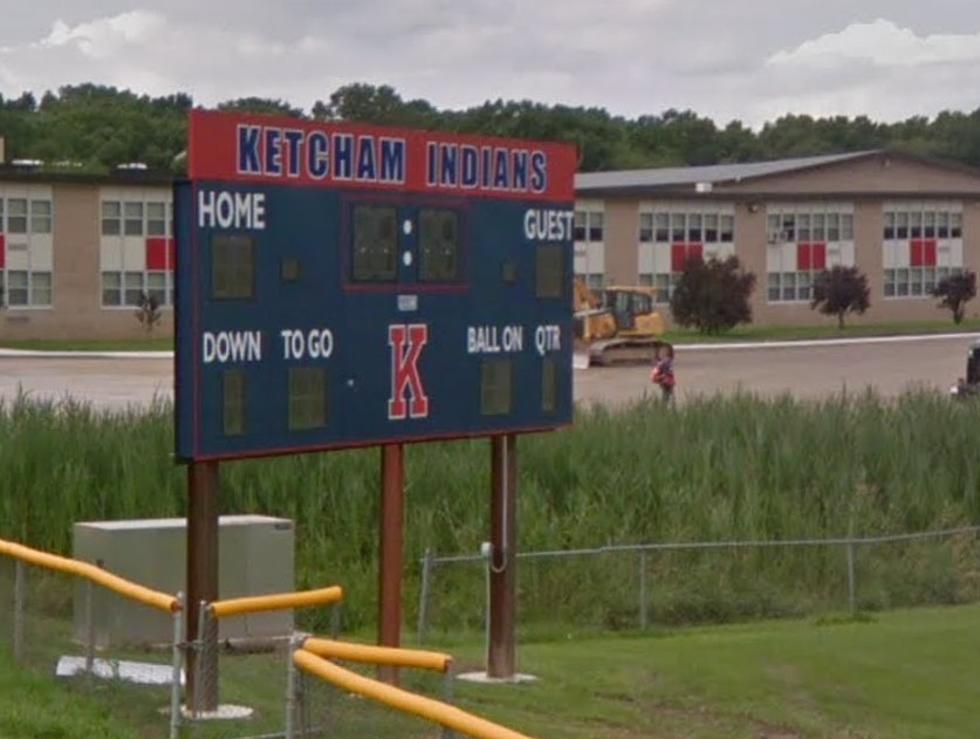 Racist Team Name Finally Coming to an End in Dutchess County
Google Maps
A Hudson Valley school district learned on Tuesday that it will have no choice but to change the name of its sports team and logo.
For several years, parents, students and administrators have been in discussions about changing the team name at Ketcham High School in Wappingers Falls. The out-of-date "Indians" moniker, which has been used by the school for six decades, is one of the last holdovers in the state from a time when it was somehow acceptable to reduce an entire race of people to a caricature and a mascot.
It's kind of crazy to think that even after the rest of the professional sports world has come to terms with the fact that these racial mascot names are no longer acceptable the Wappingers Falls school district has stubbornly refused to change.
Over the past decade, Major League Baseball, the National Football League and other sports leagues have done away with insensitive team names with little to no issues. Why local schoolchildren are still being encouraged to wear logos with Native American feathers on them and do tomahawk chop chants is mind-boggling and just downright embarrassing to the community.
Since the school district hasn't been able to come to terms with the outdated team name on its own, the State of New York has been forced to step in. Ketcham will now have no choice but to finally abolish the "Indians" moniker. On Tuesday, the New York State Board of Regents unanimously voted to ban Native American mascots, team names and logos in New York public schools.
According to CBS News, the decision affects just 55 out of the over 800 school districts in New York State. Schools that still have racially insensitive team names and mascots will need to abandon them before the end of the 2024-2025 school year or they will be subject to the loss of state aid and jobs.
It's unclear if The Wappingers Central School District has considered what the new Ketcham team name will be, but the state has already warned schools with existing Native American mascots that using terms such as "warriors" or "chiefs" will not be allowed because of their history of appropriating Indian imagery.
Hudson Valley School Mascots, Ranked
5 New York Schools Districts Ranked in Top 10 in America
More From WZAD-WCZX The Wolf