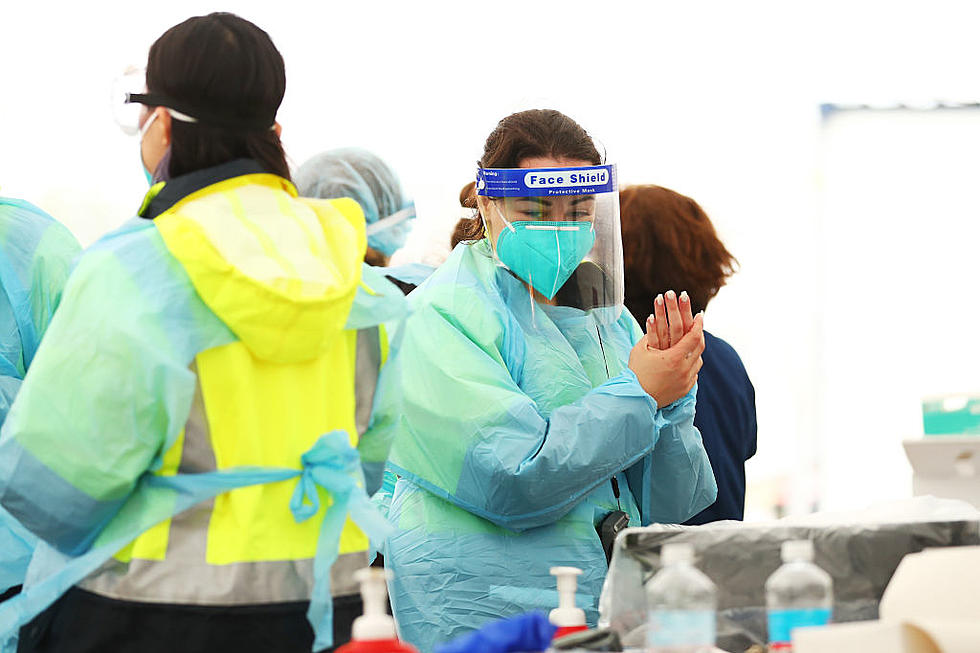 Putnam County Celebrates Nurses Day This Wednesday
(Photo by Mark Metcalfe/Getty Images)
This Wednesday (May 12) is International Nurses Day and Putnam County will be celebrating.
It's a day celebrated on the birthday of Florence Nightingale, the women credited with modern nursing, and this Wednesday, all of Putnam Country will be paying tribute to nurses throughout the area.
Putnam Country Executive MaryEllen Odell commented and praised all nurses in a recent press release sent out by the County.
"Our public health nurses have showed a devotion to our residents and endurance to the task at hand, not witnessed often. Our community and our economy are headed in the right direction, and it is through their hard work, and their leadership and collaboration with other agencies and partners that we have been able to achieve this."
Of course, we all know that over the last year, during the pandemic, nurses have been pushed to the brink and have gone way above and beyond especially when hospitals have been overwhelmed.
Putnam Country Health Commissioner Micheal J. Nesheiwat, MD, echoed those words, commending their work during the pandemic assisting patients and now since January, getting the COVID-19 vaccines into peoples arms.
Here are some numbers to crunch. Nursing staff members at the health department have put in more then 35,000 hours since the start of the pandemic, usually having to work around the clock including nights and weekends.
It all follows the mission statement of the Putnam Country Department of Health which is nationally accredited by the Public Health Accreditation Board. Their mantra is to protect and improve the health of the Putnam County resident which is composed of nearly 100,000 residents.
Here at The Wolf, we've teamed up with local businesses to honor these heroes. We want you to nominate a nurse in your life who deserves to be publicly honored for everything the put into their job. Every nominated Nurse will be qualified for a random drawing of a $200 Visa gift card. Other Nurses will be randomly awarded contributed prizes from local businesses.
LOOK: Milestones in women's history from the year you were born
Women have left marks on everything from entertainment and music to space exploration, athletics, and technology. Each passing year and new milestone makes it clear both how recent this history-making is in relation to the rest of the country, as well as how far we still need to go. The resulting timeline shows that women are constantly making history worthy of best-selling biographies and classroom textbooks; someone just needs to write about them.
Scroll through to find out when women in the U.S. and around the world won rights, the names of women who shattered the glass ceiling, and which country's women banded together to end a civil war.
More From WZAD-WCZX The Wolf