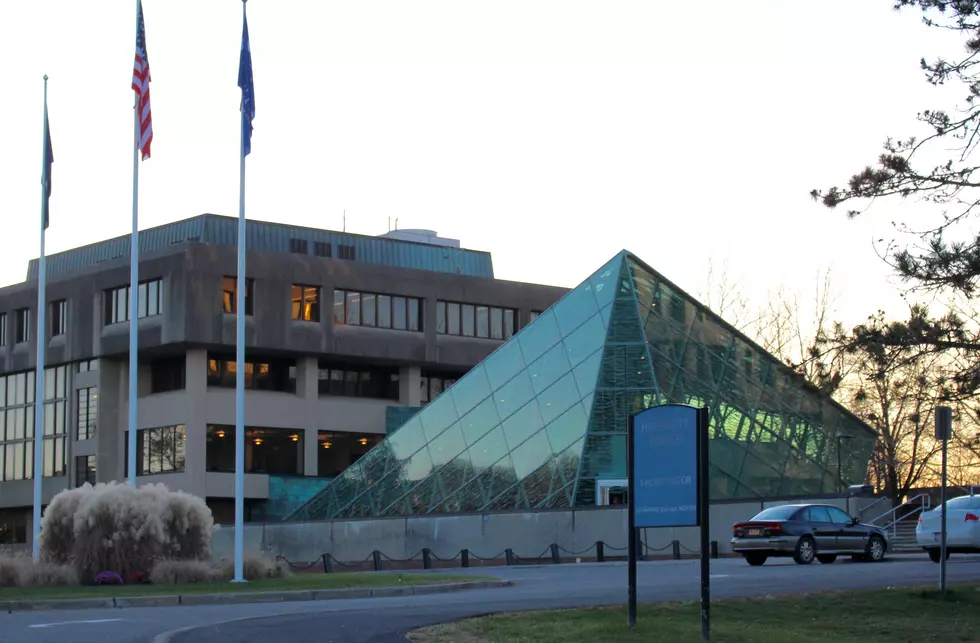 Popular Hudson Valley College Gets University Recognition
Jackie Corley, Townsquare Media of the Hudson Valley
A Hudson Valley college has just received a new title.
A New University in the Hudson Valley
SUNY New Paltz will now be recognized as a University. In a statement posted on SUNY New Paltz Facebook page, they share the exciting news writing:
We are officially a University! We will still be known as "SUNY New Paltz," but are now recognized by SUNY at a new level of quality in higher education. The change took effect on Jan. 1, exactly 75 years after New Paltz joined the State University of New York system as a founding member campus.
What Makes SUNY New Paltz a University?
If you're like me, you're probably saying "Doesn't SUNY mean State UNIVERSTIY?" SUNY New Paltz was classified as a college, however, under the new 2022 New York State Board of Regents policy the definition of University has changed. That change made space for SUNY New Paltz to become a University.
News 10 ABC reports that in 1969 the NYS Board of Regents' definition of "University"  in the Commissioner's Regulations was the following:
"University means a higher educational institution offering a range of registered undergraduate and graduate curricula in the liberal arts and sciences, degrees in two or more professional fields, and doctoral programs in at least three academic fields."
The updated "University" definition that went into effect in January of 2022 is:
University means a higher educational institution offering a range of registered undergraduate and graduate curricula in the liberal arts and sciences, including graduate programs registered in at least three of the following discipline areas: agriculture, biological sciences, business, education, engineering, fine arts, health professions, humanities, physical sciences and social sciences.
Will There Be Any Significant Changes at SUNY New Paltz?
In a press release, SUNY New Paltz assures past, present, and future students that this change will not "affect New Paltz's mission or how it operates, and will not impact teaching loads, research obligations or other academic criteria."
President of SUNY New Paltz, Darrell P. Wheeler. said in a statement:
Designation as a university comes as well-deserved recognition of the more than 100 high-quality undergraduate and more than 50 high-quality graduate programs offered in the liberal arts, sciences, business, education, engineering and fine and performing arts and  the great work that has been done and is being done every day across campus to advance our mission.
To learn more about SUNY New Paltz visit them online at NewPaltz.Edu. 
25 Most Instagrammable Spots in New Paltz
Looking to up your instagram game? We've compiled a list of 25 places to take insta ready pics right in New Paltz.
Bear on Campus at SUNY New Paltz NY
On Thursday (June 23, 2022) this unassuming good-size black bear wandered onto campus and decided to climb a tree. The SUNY New Paltz Police along with the NYS DEC Police monitored the situation on-site. They were able to encourage the campus visitor to return home without incident.
Oldest Home For Sale in America is in New Paltz
A home built in 1710 recently went up for sale in New Paltz. It's the oldest home in America that went on the market during the second week of April and
it can be yours for just $550,000
. Take a peek inside this incredible living piece of history.
More From WZAD-WCZX The Wolf