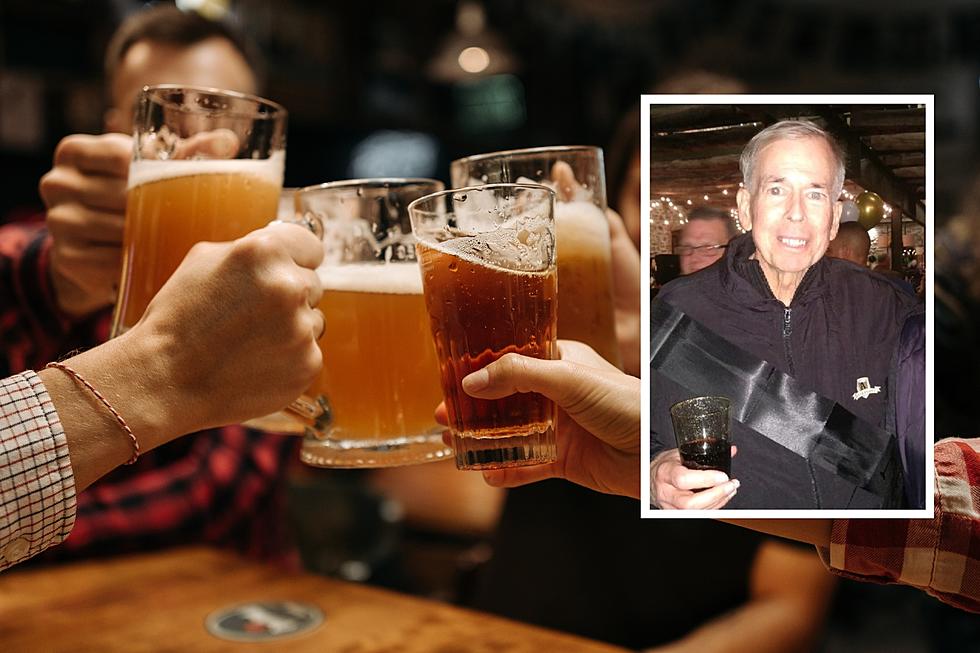 Owner Sells Hudson Valley's 'Happiest Pub' After 36 Fun Years
Facebook/Steve Neuhaus/Canva
The colorful owner of a legendary Hudson Valley bar is stepping aside after serving drinks and good times for over three decades.
They say "the only constant in life is change." That couldn't be more true here in the Hudson Valley where we've seen some significant changes happening to locally owned businesses that have been around for decades.
Of course, no one can work forever even if they are the owner of the happiest Irish pub in the Hudson Valley.  This week, Jim Loughran said "Good bye and good luck" to his faithful customers after selling his namesake bar to new owners.
Loughran's Irish Pub first opened its doors in 1986. According to Jim Loughran, owning a tavern is "in his blood." His grandfather and uncle both owned bars in Brooklyn, his Aunt owned a busy Yonkers establishment and his cousin owned another pub also named Loughran's in Buffalo.
While owning a bar may be a family tradition, Jim operated Loughran's in Salisbury Mills his own way. The pub and restaurant has become one of Orange County's most popular spots because of Jim's outgoing personality and dedication to making Loughran's the "Hudson Valley's happiest place to be."
In a farewell message to his customers, Jim says he won't be heading south like many other retirees. Instead, he'll be sticking around the Hudson Valley that he loves. He's also vowed to help the pub's new owners, Jeremy and Koreena, during the transition to make sure that Loghran's legacy lives on.
Jim thanked his staff and customers for 36 years and five months of happiness.
All the people that have worked here, all the best customers in the world that have made lasting friendships, the memories! It is a bittersweet ending for me this week, but I will still be here being a part of the happy and sad times in the future…. And as General Douglas MacArthur said in his fair well speech to Congress from an old Army ballad: " Old soldiers never die, they just fade away". Likewise "old" tavern owners, we just fade away! BUT NOT ME! Watch out! I'm just warming up! You'll see! GOD BLESS!
Jim says he's looking forward to using his newfound spare time to become an even bigger part of "our beautiful community." We have a feeling you'll still be able to find him hanging around Loughran's from time to time too.
8 Hudson Valley Restaurants Recognized as Best in Nation
Eight restaurants in the Hudson Valley have been named best in the nation in the 2022 Wine Spectator Awards.
Poughkeepsie, New York's 7 Underrated Bars
More From WZAD-WCZX The Wolf