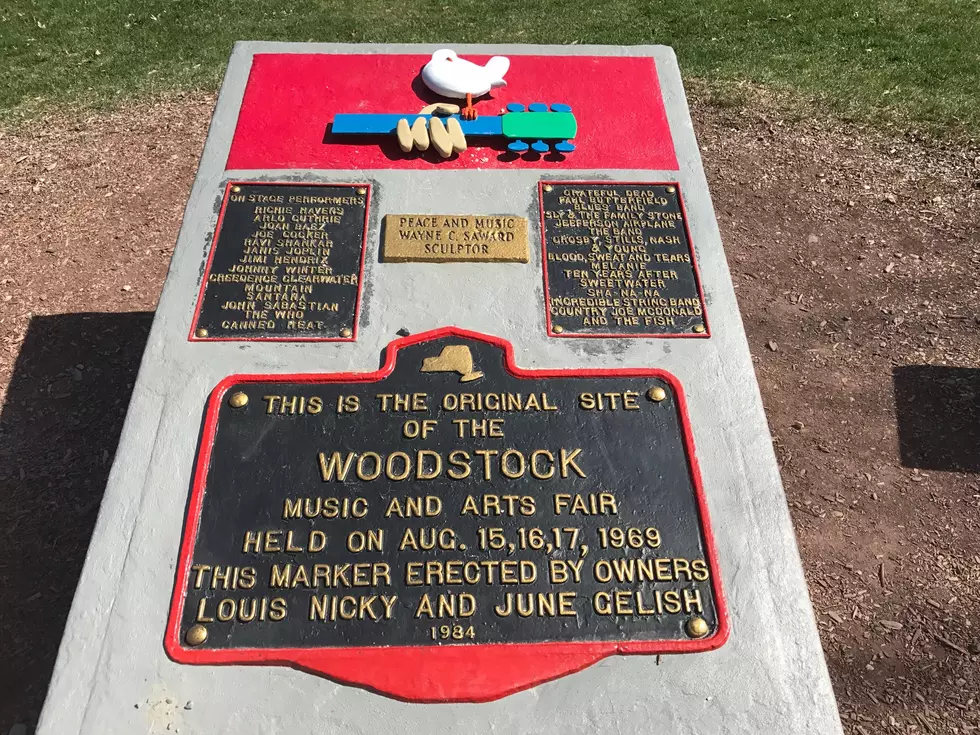 Bethel Woods Joins National Historic Registry
nkessler/townsquaremedia
This week Gov. Andrew Cuomo announced that the original Woodstock site, which is now known as Bethel Woods Center for the Arts, located at 200 Hurd Rd in Bethel, NY, is now officially on the National Register of Historic Places.
The Woodstock Music and Arts Fair took place on August 15 to August 17, 1969 at what was then known as Max Yasgur's Dairy Farm. Some 32 acts performed over the course of the three days. Originally expected to attend 50,000 people. It is believed that more than 500,000 showed up. The concert that was supposed to have charged people for admittance, quickly became a free event.
In a press release, this is what Governor Cuomo had to say about the influence that the Woodstock site has had on American music and culture:
"Woodstock was a pivotal moment in both New York and American history, bringing together the unique art and music in an event that changed this nation's cultural and political landscape. This prestigious recognition will help preserve a priceless New York landmark for current and future generations of New Yorkers."
Bonus Video: WRRV Musician Interviews
More From WZAD-WCZX The Wolf