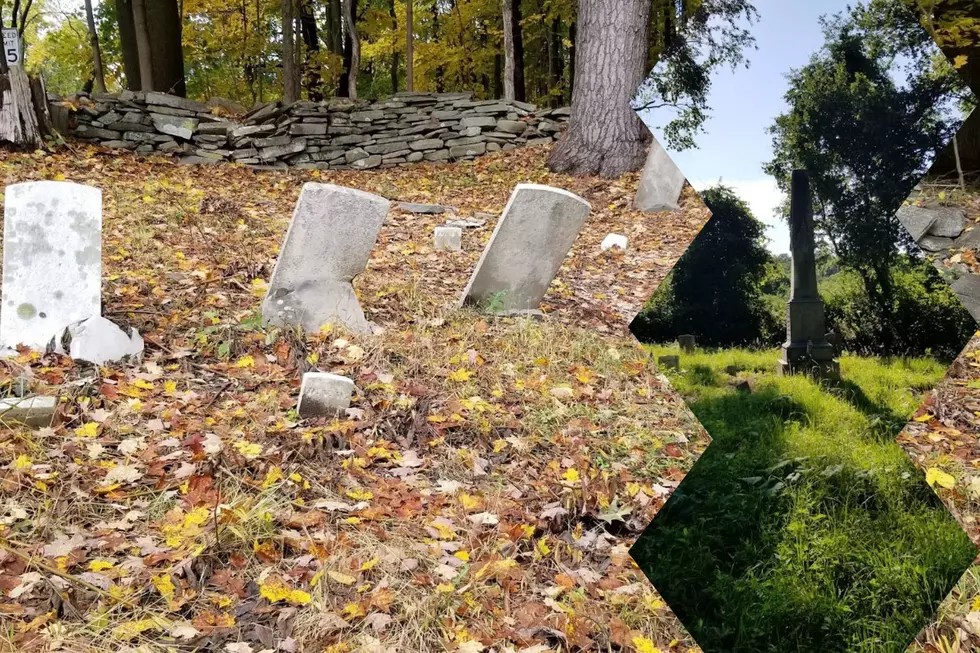 Who is Buried in Old Ulster County New York Roadside Cemeteries
PC: Canva / PQ
Earlier this year I told you about a roadside cemetery that I came across while traveling on Route 52 through Dutchess County. It was the oddest thing to see old headstones and grave markers just cast aside in what appeared to be a work area.
Turns out this old cemetery was a family plot and basically what had happened was that the road had been widening which brought it closer to the cemetery. Then when the workers came through to keep the brush down they must have leaned the old stones up against trees to prevent them from getting further damaged.
Discover Roadside Cemeteries in the Hudson Valley
Now it seems that ever since I discovered that old family plot called Wright's Cemetery on the side of the road other small graveyards and cemeteries have been popping up everywhere I go. Obviously, the cemeteries have been there the whole time but I guess I didn't actually pay them much mind, and a few I hadn't noticed at all.
Turns out that there are a lot of old small cemeteries in the Hudson Valley. Some are old family graveyards while others were the resting place for residents of a small town or hamlet. This has become a real fascination of mine. Growing up I thought everyone ended up being buried in big town cemeteries and it turns out that was far from true.
Can You Be Buried in Your Yard in New York State?
I am enjoying discovering some of the Hudson Valley's roadside resting places. It actually got me thinking if these were people buried on their property could someone still be buried there today? The answer is Yes but it turns out you have to check with your town ordinances it is possible in some places to still be buried in your yard.
Old Ulster County New York Cemeteries
One of the sad things about a lot of the old cemeteries is that there is no one left to care for them. Some have people who look after them but others obviously don't. New York State only has regulations over certain types of cemeteries and that does not include family burial plots on private property.
I am going to do some research about how and who can care for an old cemetery. The tough part is I believe most are on private property. I'll let you know what I find out. In the meantime feel free to share what you know in the comments.
These four old family cemeteries are only a few miles apart in Ulster County, NY
Old Family Cemeteries in the Hudson Valley
These four old family cemeteries are within a few miles of each other in the Town of Lloyd. If you are familiar with the area you have most likely driven by one. My question is have you ever stopped and taken a moment to think about history? Some of the people in these old family plots lived in the Hudson Valley during the 1700s. One thing I do ask is if you do come across an old cemetery please be respectful. These grounds are someone's final resting place they should be treated that way no matter how you find them. Taking anything other than possibly a stone rubbing is unacceptable.
Find a Cemetery in the Hudson Valley
Cemeteries Across The Hudson Valley
What's the saying, "Nothing can be said to be certain, except death and taxes"? Thankfully, there's no shortage of cemeteries across the Hudson Valley.
35 Famous People Buried in New York State
Cemeteries in New York have a number of famous people buried there. Here are 35, from Presidents and sports stars to Hollywood icons.
More From WZAD-WCZX The Wolf