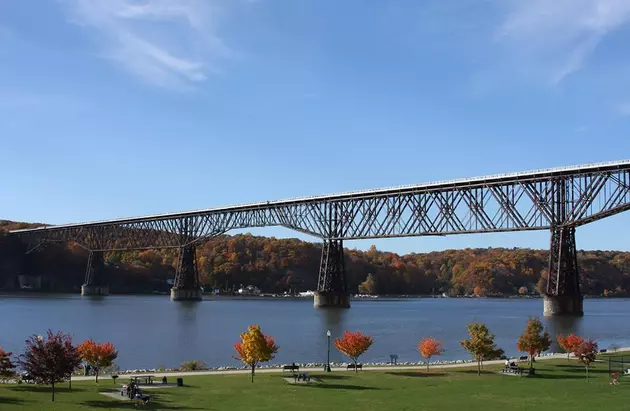 Officer Stops Woman From Jumping Off Walkway Over the Hudson
Nancy Kennedy WPDH Facebook Page
A Poughkeepsie police officer stopped a woman from jumping over the railing of the Walkway Over the Hudson. 
On Tuesday morning, Town of Poughkeepsie Police responded to a private residence for a report of a suicidal 19-year-old woman. Upon arrival, the woman was found face down and unresponsive.
The Arlington Fire Department along with Mobile Life responded and transported the woman to Mid Hudson Regional Hospital.
A short time later, the woman fled the hospital on foot. She was spotted a short distance from the hospital in the City of Poughkeepsie, where she refused an officer's commands to stop.
The officer gave chase as the female entered the staircase for the Walkway Over the Hudson. The officer continued to chase the female onto the walkway.
As the officer approach closer the female attempted to climb the railing over the Walkway. Just as she had one leg over the railing, the officer was able to grab her and prevent her from jumping, according to a press release from the police department.
With the help of a Sergeant from the Town of Lloyd Police, they were able to restrain the woman.
The woman was returned to the hospital for a mental health evaluation and treatment.
The officer sustained a minor injury and was treated and released from the hospital.
More From WZAD-WCZX The Wolf