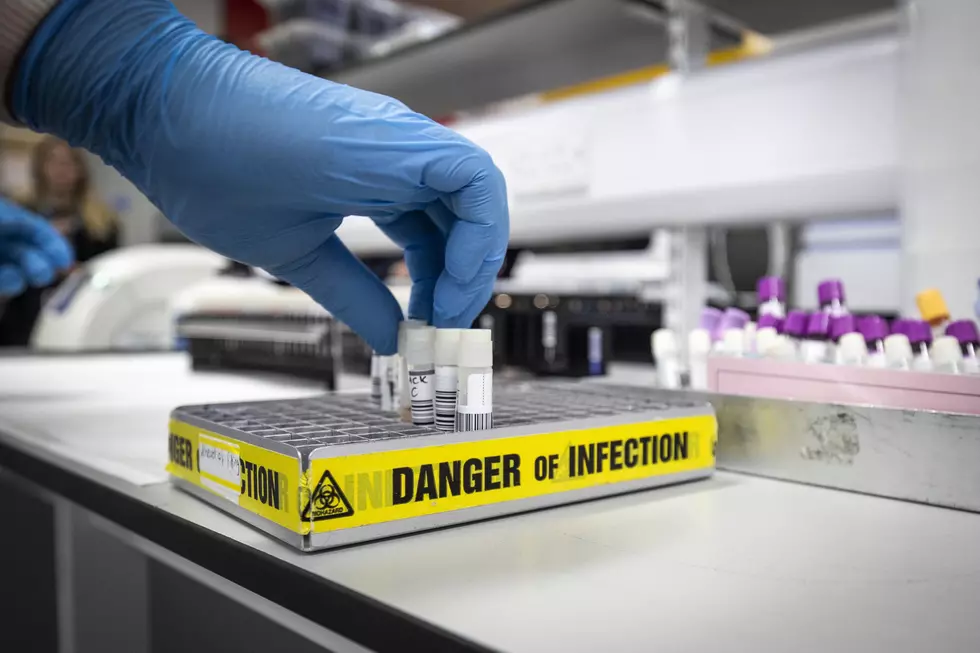 Number of Confirmed Coronavirus Cases in New York as of March 25
Getty Images
There are now over 30,000 confirmed cases of COVID-19 in New York State. Here's the updated geographic breakdown.
Enter your number to get our free mobile app
On Wednesday, Gov. Andrew Cuomo confirmed over 5,000 new cases of novel coronavirus, bringing the statewide total to 30,811 confirmed cases in New York State.
"New York is the canary in the coal mine - we have the most positive cases in the nation and the most critical need for equipment and personnel," Cuomo said. "We are doing everything we can to flatten the curve and slow the infection rate so the influx of hospitalizations doesn't overwhelm our healthcare system. Thousands of New Yorkers have selflessly volunteered to be part of our surge healthcare force and support the hospital surge capacity, but we need more ventilators and more hospital beds now, and we need the help of the federal government to get them. Different regions have different curves at different times, but New York is first, and once we get through this we can use our experience and supplies to help other states to get through this pandemic."
Of the 30,811 total individuals who tested positive for the virus, the geographic breakdown is as follows:
| | | |
| --- | --- | --- |
| County | Total Positive | New Positive |
| Albany | 152 | 6 |
| Allegany | 2 | 0 |
| Broome | 11 | 2 |
| Cayuga | 2 | 0 |
| Chautauqua | 1 | 1 |
| Chemung | 1 | 0 |
| Chenango | 3 | 0 |
| Clinton | 10 | 2 |
| Columbia | 12 | 1 |
| Cortland | 2 | 0 |
| Delaware | 5 | 2 |
| Dutchess | 153 | 29 |
| Erie | 122 | 15 |
| Essex | 4 | 1 |
| Franklin | 1 | 1 |
| Fulton | 1 | 0 |
| Genesee | 2 | 1 |
| Greene | 4 | 0 |
| Hamilton | 2 | 0 |
| Herkimer | 5 | 1 |
| Jefferson | 2 | 0 |
| Livingston | 3 | 0 |
| Madison | 7 | 2 |
| Monroe | 118 | 22 |
| Montgomery | 4 | 1 |
| Nassau | 3285 | 416 |
| Niagara | 12 | 1 |
| NYC | 17856 | 2952 |
| Oneida | 9 | 1 |
| Onondaga | 65 | 5 |
| Ontario | 9 | 2 |
| Orange | 638 | 140 |
| Orleans | 2 | 0 |
| Oswego | 2 | 0 |
| Otsego | 2 | 1 |
| Putnam | 84 | 17 |
| Rensselaer | 31 | 1 |
| Rockland | 968 | 297 |
| Saratoga | 64 | 4 |
| Schenectady | 55 | 9 |
| Schoharie | 2 | 1 |
| St. Lawrence | 1 | 0 |
| Steuben | 8 | 3 |
| Suffolk | 2260 | 380 |
| Sullivan | 39 | 9 |
| Tioga | 1 | 0 |
| Tompkins | 16 | 0 |
| Ulster | 65 | 18 |
| Warren | 2 | 0 |
| Washington | 4 | 1 |
| Wayne | 7 | 1 |
| Westchester | 4691 | 800 |
| Wyoming | 4 | 0 |
More From WZAD-WCZX The Wolf