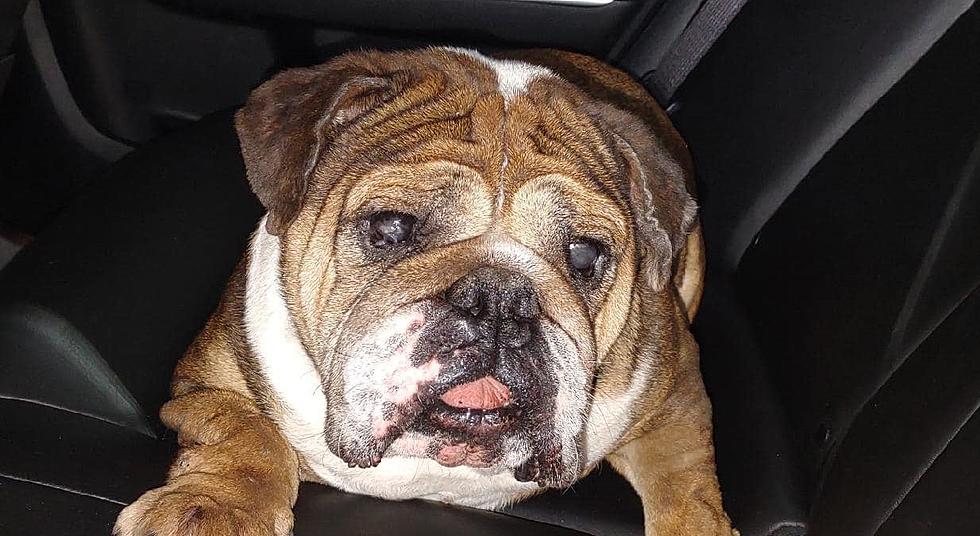 Dog Found Wandering in New Windsor, NY Still Looking For Family
Town of New Windsor Animal Control
A dog found wandering the roads in Orange County is still looking for her family.
Animal Control in New Windsor is asking the public for its help regarding a dog they found late last week.
On Sunday, March 12th, 2023 around 9 pm, The Town of New Windsor Animal Control page shared 2 photos of what looks like a mixed-breed bulldog. They explained that the pup was female and was found earlier in the evening around 306 Mount Airy Road in New Windsor.
They asked that if the public had any information regarding the dog's family to call New Windsor PD at 845-565-7000.
4 days later and Town of New Windsor Animal Control is still looking for the dog's family. With that being said, if no one comes forward the dog will be put up for adoption.
New Windsor Animal Control explains in a Facebook post:
We are still looking for information on the owners of this sweet girl found on Mount Airy Road on Sunday. She is living the spoiled life getting plenty of attention with us, however she will be available for adoption starting Saturday if we do not find the owners. She'll get a full vet checkup prior to adoption.
Thankfully, the dog is in good hands with the staff at Animal Control.
If you're interested in adopting the adorable pup, who is definitely in need of a loving family, applications can be found on the New Windsor Animal Control website. They ask that you fill the application out and bring it to the New Windsor Police Department with a copy of your ID no later than Friday, March 17th at 3 pm.
You can learn more on the New Windsor Animal Control Facebook page. 
Hopefully, this post will get to the right dog people. Recently, the Dutchess County SPCA shared photos of dogs who have been with them the longest while they wait for their forever home and 2 of 4 were adopted.
Take a look:
Meet The Pups Who Have Been at the Dutchess County SPCA for Over 400 Days
Looking to add a furry friend to your family? Meet these adorable rescues who are looking for their FURever home.
RANKED: Here Are the 63 Smartest Dog Breeds
Does your loyal pup's breed make the list? Read on to see if you'll be bragging to the neighbors about your dog's intellectual prowess the next time you take your fur baby out for a walk. Don't worry: Even if your dog's breed doesn't land on the list, that doesn't mean he's not a good boy--some traits simply can't be measured.
LOOK: Here Are 30 Foods That Are Poisonous to Dogs
To prepare yourself for a potential incident, always keep your vet's phone number handy, along with an after-hours clinic you can call in an emergency. The ASPCA Animal Poison Control Center also has a hotline you can call at (888) 426-4435 for advice.
Even with all of these resources, however, the best cure for food poisoning is preventing it in the first place. To give you an idea of what human foods can be dangerous, Stacker has put together a slideshow of 30 common foods to avoid. Take a look to see if there are any that surprise you.
More From WZAD-WCZX The Wolf