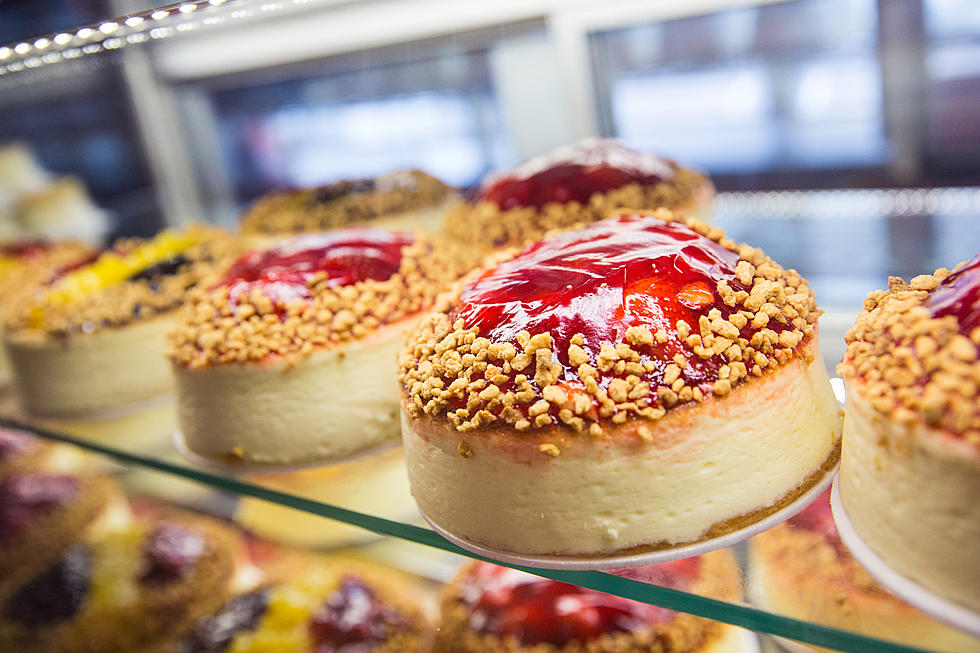 National Cheesecake Day, Best Cheesecake in Hudson Valley Is At?
Getty Images
National Cheesecake Day is Monday July 30, 2018 which leads us to want to celebrate and it also has us asking, who has the best cheesecake in the Hudson Valley? Do you have a particular favorite?
First a little bit of background about cheesecake (btw, is it really a cake if there is no 'cake' involved?). According to cheesecake.com, the first cheesecake was probably created in 2000 BC by the ancient Greeks. The version that we are most familiar with today, rich with cream cheese, believes to be created about 1880-1900 when cream cheese was invented.
So who has the best cheesecake in the Hudson Valley? Here are the responses of a few listeners, please let us know where you buy your favorite and we will add it to the list:
Palace Diner, Poughkeepsie
Table Talk Diner, Poughkeepsie
Union Square, Newburgh
Junior's Brooklyn (we allowed this one, because people can get it in the Hudson Valley easily through mail order or a train ride into the city)
Many people called & texted to say that diner's in general is where they get the best cheesecake
More From WZAD-WCZX The Wolf