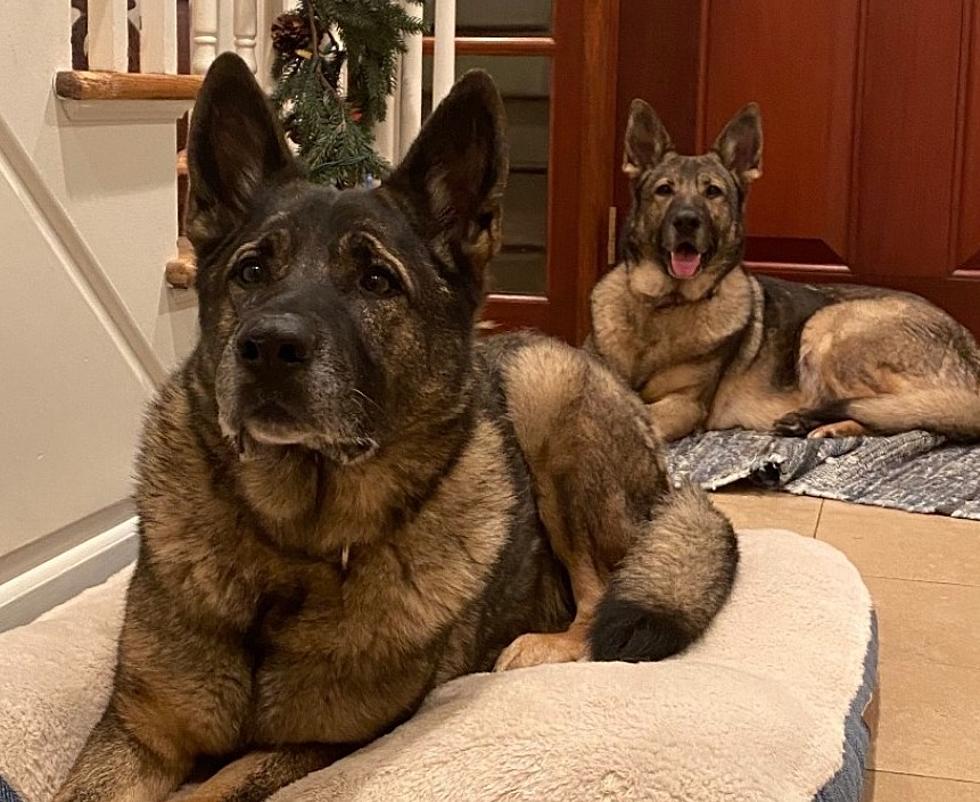 Missing Dogs Ends With 'Horrific, Gruesome' Discovery in New York
Change.org
A woman is accusing a Hudson Valley man of causing lots of "pain, anger (and) disappointment" in the search for her beloved dogs.
In November two 10-year-old German Shepherds went missing from their home in Connecticut.
Story Of Missing Dogs Ends In Hudson Valley
Erin Caviola of Ridgefield, Connecticut says her dogs, Cimo and Lieben disappeared after she let them out into her fenced-in yard.
She believes the dogs got out because a part of the fence was pulled down, potentially by a bear.
Caviola and her family and friends searched for the dogs for weeks with no signs of the dogs.
Putman County Hunter Accused Of Killing Dogs
Caviola accuses a Putman County hunter of shooting, beheading and skinning her dogs.
For all the news that the Hudson Valley is sharing make sure to follow Hudson Valley Post on Facebook, download the Hudson Valley Post Mobile App and sign up for the Hudson Valley Post Newsletter.
"In the murders of Cimo and Lieben we have had no closure. We have had no comfort. All we have is pain, anger, disappointment, and worst of all, the horribly gruesome images of our beloved dogs shot dead and skinned," Caviola said.
During the search for her dogs, Caviola was contacted by someone who said a hunter had disturbing photos of the dogs.
"Their murder, skinning, and beheading has taken a very large emotional toll on our family. The violence of Cimo and Lieben's death and mutilation has caused unimaginable trauma, suffering, exhaustion and has left a black cloud over our usually happy and loving family," Caviola said.
Putnam County Man Accused Of Beheading, Skinning Beloved Pets
Caviola said Mike Konschak kept the killings a secret. Until the Department of Energy & Environmental Protection took over the case from the police and arrested Konschak.
"The man who did this is named Mike Konschak. He forged permission to be hunting on private property in this area as he is from New York," Caviola wrote in a Change.org petition to have the hunter's hunting license revoked.
Konschak was charged with forgery, evidence tampering and violations of hunting regulations, according to Fox.
"Mike Konschak never came forward to tell us what he did or help us find our dogs. A caring person came forward to tell us and show us the photos. Mike Konschak only came forward once he was caught," Caviola added. "Even more upsetting, Mike Konschak lacked the compassion to be truthful about the location of the dog's remains after knowing the family wanted to bury them at home."
Did You Know? Over 100 Fun Facts About the Hudson Valley
Did you know that Lucille Ball made her stage debut in the Hudson Valley? How about Philadelphia Cream Cheese wasn't invented in Philadelphia, but in Orange County? Or that a mansion in Dutchess County inspired the expression "keeping up with the Joneses?" Find out about those and over 100 other fun facts about the Hudson Valley.
15 Iconic Retail Stores That Don't Exist Anymore (But We Totally Miss Shopping At)
KEEP READING: See the richest person in every state
More From WZAD-WCZX The Wolf