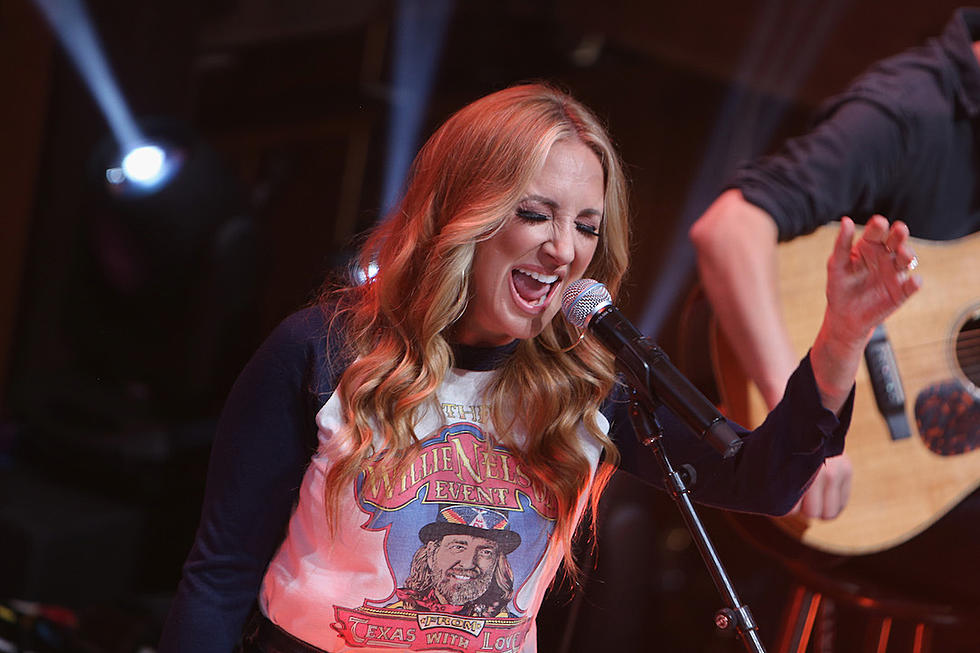 Lee Ann Womack: 'The Term 'Country Music' Has Been Hijacked'
Anna Webber, Getty Images
Backstage at the 2018 CMA Music Festival, country singer Lee Ann Womack had reason to feel a little nostalgic: As a star who has been performing at the festival since the '90s, long before it was re-branded from Fan Fair in 2001, Womack has seen CMA Fest go through an enormous amount of change and expansion. However, before her performance at Nissan Stadium, Womack shared with The Boot and other media outlets that she appreciates those changes.
"I think there was a charm in the early years, those Fan Fair years, that's maybe not there now ... It felt a little more 'mom and pop', and that has its advantages as well," she explains. "But sometimes people think that I'm gonna be the person who says, 'Oh, it should be like it used to be,' and I don't feel that way. I like to see things grow and advance and change."
When it comes to country music itself, however, while she appreciates the genre's evolution, Womack cautions against widening the boundaries of the format too much: "Sometimes I think people have forgotten what country music is," she admits.
Womack draws a distinction between country as a description of what the music itself sounds like and country as a brand. "The term 'country music' has been hijacked, and now it's a marketing term," she continues. "It gets frustrating at times, because I sing country music, so if I'm not country, then it leaves you without a home, I guess."
Fortunately, Womack sees a place for her kind of country in the future of the genre, in part due to the young artists who keep more traditional forms of the music alive, even as they take their songs in new directions. "If there are some new artists that are doing traditional country music -- which I know Kacey [Musgraves] does -- more power to them. I love that, and it's kind of amazing," she says. "It's an American art form, and I'm proud of it. It's just my favorite."
Throwback! See Early Photos of Lee Ann Womack + More Country Stars
More From WZAD-WCZX The Wolf