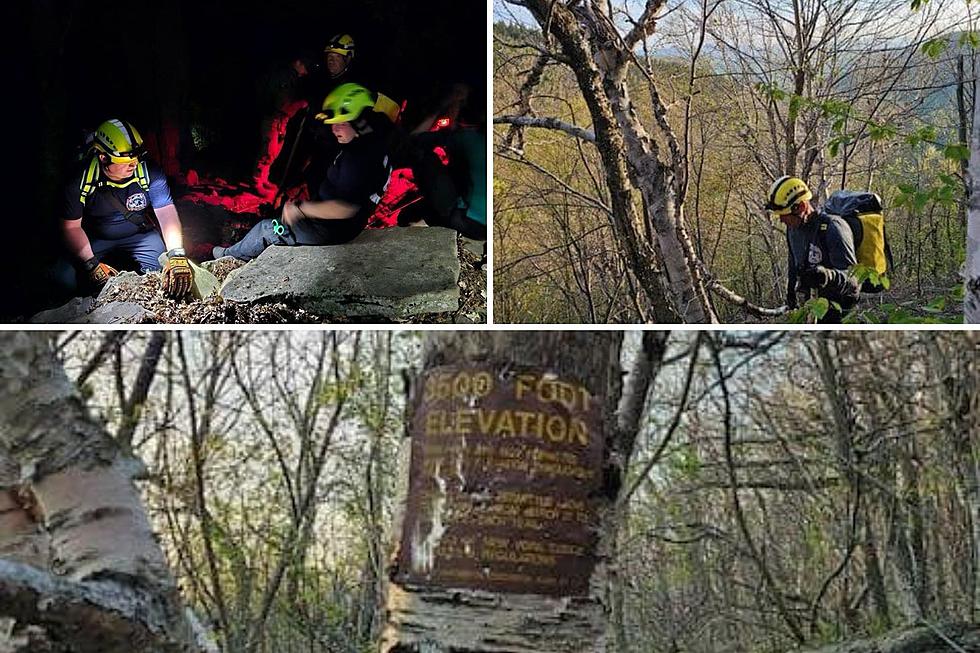 Kingston Fire Department Recuse Hiker Off New York's Hardest Hike
City of Kingston Fire Department/Facebook
Rescue crews hiked for approximately two miles and nearly 2000 feet in elevation before locating the injured hiker.
This time of year the Hudson Valley and surrounding areas are "hot spots" for hikers from all over New York state. The area offers hikes for almost all outdoor adventure seekers from casual hikers all the way to the most advanced hikers.
Best Hikes in the Hudson Valley
There are so many trails to choose from across the Hudson Valley, and if you ask most avid hikers of the Hudson Valley some of the hikes they would recommend would include places like Mount Beacon in the Dutchess County City of Beacon, NY, the Dover Stone Church in Dover Plains, NY, or possibly Minnewaska State Park Preserve located in the Shawangunk Mountains in Ulster County, NY.
All of these hikes are great suggestions but there is one hike that if someone recommends you try, you don't listen to them unless you are an advanced highly skilled hiker because if you try it and you don't know what you're doing something like this could happen to you.
Devil's Path
Many hiking websites including the folks at Mountain-Hiking say that the Devil's Path trail located in Greene County, NY is far and away one of the hardest trails in the state.
"One of the most difficult and notorious hikes on the East Coast — bring your A-game."
Hiker Rescued Off New York's Hardest Hiking Trail
Each year as the weather warms up area first responders are tasked with responding to hikers that are either in distress on Devil's Path or hikers that have been injured while attempting to hike the treacherous trail. That's exactly what happened on Saturday, May 15th at approximately 5 p.m. when first responders were dispatched to the trail to rescue a hiker in distress.
According to the City of Kingston Facebook page, the Kingston Fire Department and Centerville Fire Company were requested by Twin Cloves Technical Rescue Team and the Lanesville Fire Department to assist in rescuing a hiker who was reportedly injured on Devil's Path trailhead on Route 214 in Hunter, NY.
Two Miles & 2000 Feet in Elevation
Once on the scene rescue crews from all agencies as well as Hunter Ambulance and Greene County Paramedics began making entry into the woods and hiked in for approximately two miles and nearly 2000 feet in elevation before they located the injured hiker.
As soon as they located the hiker personnel from all agencies began to provide first-aid and started to plan how they were going to get him out of the woods for further care. It took crews until approximately 10:00 p.m. to get the patient off the trail and out of the woods.
Crews didn't share any information about the injured hiker or what injuries they suffered but did say that they were transported to an area hospital for further care.

The Hudson Valley's 11 Strangest Things Found While Hiking
Meet the Hiking Therapy Animals of the Hudson Valley
Eleanor Pigby made a splash on social media around the Hudson Valley this week. Turns out she's part of a pretty special team. Get to know Eleanor and the rest of the Pets For Purpose Animal Therapy group of The Summit School in Nyack.
More From WZAD-WCZX The Wolf