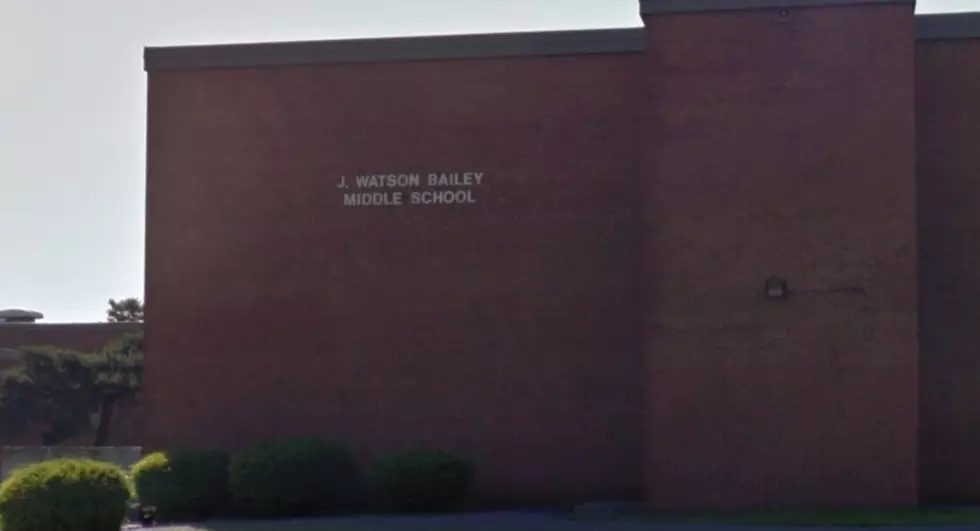 Kingston Middle School Participates in School-Approved Walkout
Google Maps
On Tuesday, February 20th, Kingston middle school students participated in a staged and school-approved walkout, according to the Daily Freeman.
An estimated 1,300 students and teachers gathered at the basketball courts at the J. Watson Bailey middle school in Kingston. Principal Debra Fitzgerald told the Daily Freeman that several students came up to her explaining the walkout and what would be happening "Vice Principal Dan Erceg came up with the idea of, 'Let's do it all together. Let's do it organized so everybody is safe and ... everybody can hear what the purpose of the walkout was actually for."
While there is a nationwide walkout planned for March 24, The March of Our Lives, which will take place in Washington DC to end gun violence and promote safety in schools, the Watson Bailey walkout was to pay respects to those 17 lives lost in the Florida school shooting last week.
The students in Kingston planned a moment of silence for the 17 students and teachers who passed away that day at Marjory Stoneman Douglas High School.
According to the Record, Principal Debra Fitzgerald spoke to the students during the walkout telling them, "I want to take a few moments for a moment of silence, for everyone in Florida — the students, the teachers — who lost their lives, and for the families and the students that were affected by the Florida shootings."
Fitzgerald later told the crowd of middle schoolers "If there's anything that is bothering you, please make sure you reach out to somebody that you connect with. We're all here to help you."
More From WZAD-WCZX The Wolf