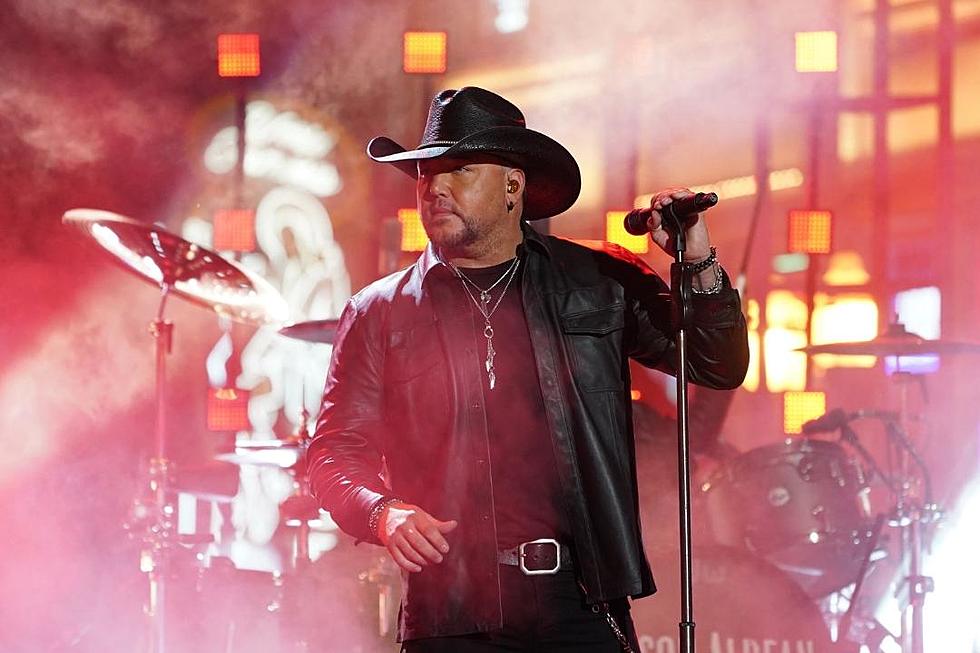 Jason Aldean's 'The State I'm In' Is a Rocking Breakup Song [Listen]
Erika Goldring, Getty Images
Jason Aldean's long-awaited album Georgia has finally arrived. Serving as the completion of his expansive double album Macon, Georgia, the LP features 15 tracks, including a new mid-tempo breakup tune titled "The State I'm In."
Will Bundy, John Morgan and Jaron Boyer co-wrote the song, which plays on the dual meanings of one's emotional condition and the U.S. states. It finds Aldean traveling from town to town and bar to bar, just living his best life following a romantic split ... or so it seems.
"I been kicked back in the sand on an Alabama beach / Shut down every bar on Bourbon Street / Colorado on a cloud 9 high / But I'm back in town just for the night / I been out in Nevada, put it all on black / Me and these boots been all over the map." Aldean sings proudly in the chorus, appearing to enjoy life without his old flame.
However, with the personal request to "tell her that's the state I'm in" thereafter, it's clear that he hasn't moved on, as much as he tries to convince friends otherwise.
"The State I'm In" appears on Georgia, the second half of Aldean's Macon, Georgia LP, which drops Friday (April 22). Macon came first in November 2021 and featured Aldean's smash hit duet "If I Didn't Love You" with Carrie Underwood.
Aldean previewed Georgia by teasing several tracks in advance of its release, including "God Made Airplanes," "Whiskey Me Away," "Rock and Roll Cowboy," "My Weakness" and the current single, "Trouble With a Heartbreak."
Top 50 Jason Aldean Songs: His Greatest Hits + Best Deep Cuts
The best
Jason Aldean
songs are spread out among his 11 studio albums. Find singles and deep cuts from his self-titled debut album high on this list, right alongside more recent hits and duets from
Macon
and
Georgia
.
Taste of Country asked readers for input and did a deep dive into Aldeans' full catalog of songs to identify those worthy of this top songs list, and those that simply aren't. Spoiler alert: A few radio singles are missing, and several album tracks rank inside the Top 20. Sales and chart success helped us round out the Top 50. Do you agree with No. 1?
More From WZAD-WCZX The Wolf